How to Configure a Wireless Broadband Access
by David Kiarie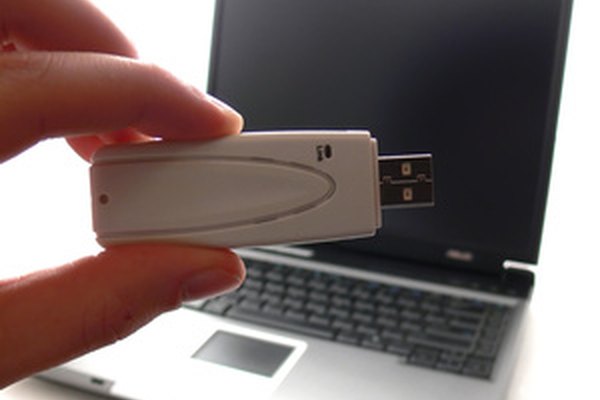 Wireless broadband Internet, or WIFI, enables people to enjoy broadband connection on PCs or laptops without running network cables all over the house or office. A way you can set up wireless broadband access is by configuring a wireless router, which takes the place of a broadband USB modem. A wireless router allows you to connect more than one PC to a single wired or wireless broadband connection at a time.
Choose a wireless broadband service provider. The service provider should ideally provide a complete broadband package, including preconfigured wireless routers and cable or USB modems that enable the wireless functionality. Some modern PCs come with built-in wireless routers. You may need to purchase a wireless router separately if your PC does not have a built-in wireless router.
Connect an external wireless router to your computer. Plug one end of the network cable that comes with your wireless router into the "Internet," "WAN" or "WLAN" port on your wireless router, and then plug in the other end into the USB cable or network card.
Plug in your cable or USB modem into your computer, and after a while plug in and turn on your wireless router. The Internet, WAN or WLAN status light on your wireless router will turn on, indicating that your wireless modem is connected.
Type the router configuration address in the address bar of your Internet browser to access your router administration control panel. You may need to first enter an admin username and password supplied by your broadband provider. The router configuration address can be found in the router manual included in the router purchase box or on the set-up CD that arrives with your modem. Click the "Search" button or press "Enter" on your PC keyboard to view your router's admin configuration screen.
Enter your wireless network name (referred as the SSID), your wireless encryption (WEP) or Wi-Fi protected access (WPA), which helps protect your wireless network; and enter your administrative password, which controls your wireless network. You may initially leave the other configurations in default status.
Click the "Apply," "OK" or "Save Settings" button, depending on your router make and model to save the wireless broadband access configurations. You are now set up for wireless broadband access.
Tips
check

If your PC does not have built-in wireless network support, plug a network adapter into your PC's USB port or insert a network adapter into an empty PC card slot. Your PC will automatically detect the new network adapter and prompt you to insert the wireless broadband start-up CD that arrives with your adapter. Follow the on-screen wizard that will guide you in configuring your wireless broadband access.

check

Refer to your router manual or contact customer support by visiting your router provider's official website, if you encounter any problems. You may also contact customer support to request the default addresses, user names and passwords needed to configure your router.
Photo Credits
photo_camera wireless image by Szymon Apanowicz from Fotolia.com