How to Configure a Color Printer to Default to Black & White
by Johnathan Cronk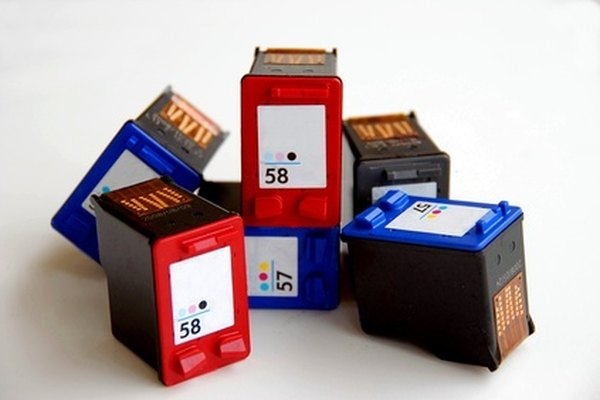 Installing a printer on your computer allows you to print documents, photos and other items. Printers are equipped with a color ink cartridge and a black ink cartridge giving users the option to print in color or black and white. Using the Control Panel on your computer system will allow you to choose if you'd like to print in color, using both ink cartridges, or in black and white, using only the black ink cartridge. Printing in black and white only can save on colored ink.
Close any programs or applications you have running to ensure the settings are saved properly.
Move the mouse cursor to "Start" and click once. Go to "Control Panel" to bring up a list of customizable settings. Double-click "Printers and Faxes" to see all the currently installed printers and faxes on the system.
Select the printer you would like to configure to black and white by right clicking the correct icon. Once you right click, you should see a menu appear. Click "Properties" to bring up the current printer properties.
Double-click the tab labeled "Color." Locate the color options "Print in grayscale" and "print in color." Click the box next to "Print in grayscale," a check mark should appear in the box once clicked. This will tell the printer to only use the black ink cartridge. Click "Apply" and then "OK." The settings are now saved and the printer will print in black and white only.
References
Photo Credits
photo_camera ink cartridges image by itsallgood from Fotolia.com