How to Compress a PDF for Scanned Files
by Erick Kristian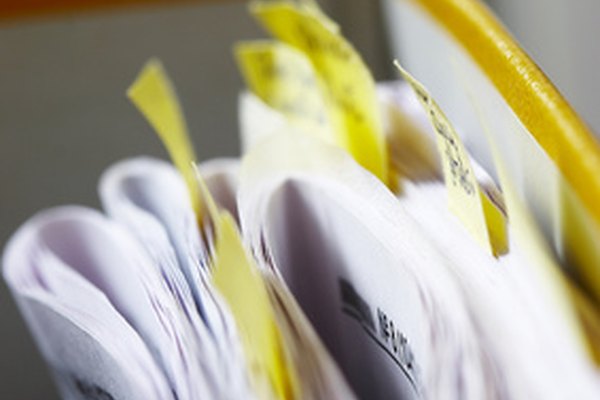 A PDF (Portable Document Format) is a file type created by Adobe to be used by its Acrobat software. PDF files are document files that can contain both pictures and text. PDF files can be handy for condensing multiple images into one document. Many publications are delivered in PDF as a result. The issue with using scanned image files is that sometimes they are very large. This results in larger file sizes for the PDF, which may restrict which users can access the document.
1
Change the settings on the scanner before scanning the documents. Scanned files in color are always higher in file size. Change the color to "Black & White" or "Grayscale" to dramatically reduce image size. Change the DPI (dots per square inch) when scanning; the lower the DPI, the smaller the file size will be. Most digital documents do not require anything higher than 70 DPI. Reduce the resolution on the scanner. For example, instead of scanning at 1024 x 786, reduce the resolution to 800 x 600.
2
Use an optical character recognition (OCR) program to convert scanned text document image files to editable word files. Text documents take up significantly less space than image files. If the scanner has scanned written documents, an OCR program will be able to convert those images into a single small text file very quickly. OmniPage, FineReader and ExperVision are all excellent OCR programs.
3
Use the compression tool in Adobe Acrobat. When creating a PDF file, the "Publish Settings" in Acrobat will have a special sub-menu dedicated to "Compression." Use the options under the "Compression Menu" to make the PDF smaller.
References
More Articles
Photo Credits
photo_camera document image by AGphotographer from Fotolia.com