How to Completely Reset Google Chrome
by Steve Gregory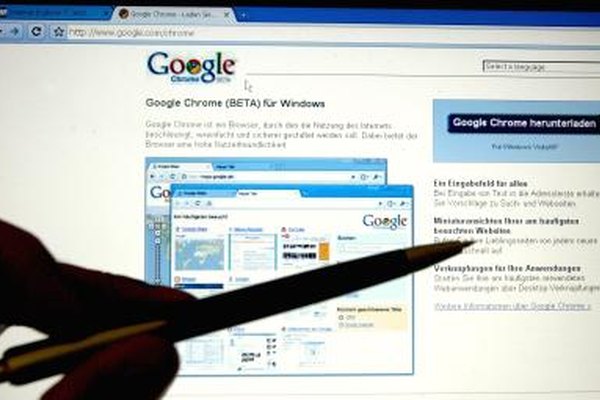 Google Chrome has options to clear, delete or reset many items. You can clear the browsing history, delete cookies and even users. However, all of these options combined do not completely reset the browser back to its default state. Older versions of Chrome have a "Reset to Defaults" button that make the process of resetting the browser a simple task. However, Google has removed this button in newer versions of Chrome. You can overcome this limitation and still reset Chrome by creating a new Default folder for the browser.
Display Hidden Chrome Files
1
Click the "Start" button and select "Control Panel."
2
Click "Appearance And Personalization," then click "Show Hidden Files And Folders" in the Folder Options section to open the Folder Options window.
3
Select the "Show Hidden Files, Folders, And Drives" radio button under Hidden Files And Folders. Click "Apply" and "OK."
Reset Chrome
1
Close all open Google Chrome windows.
2
Click the "Start" button and select "Computer," then double-click on your "(C:)" drive.
3
Click "Users" and select your Windows user name.
4
Navigate to "AppData | Local | Google | Chrome | User Data" then right-click on the "Default" folder and select "Rename" from the pop-up menu.
5
Enter a new name for the Default folder and open Google Chrome. The browser automatically resets and creates a new Default folder.
6
Delete the old renamed Default folder to complete the process.
Tip
Save any browser data you need -- such as bookmarks -- before resetting Chrome.
More Articles