How To Compare TomTom Devices
by Milton Kazmeyer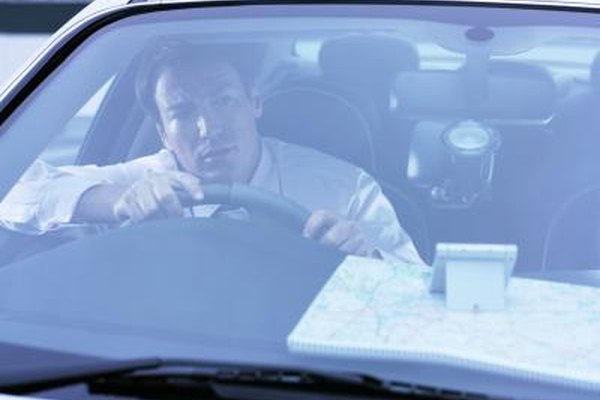 GPS technology has come a long way since the military navigation systems of the 1960s and '70s -- from fighter jets and battle ships to station wagons and minivans. More civilians now use GPS than miltary personnel. TomTom makes several models of GPS, including the TomTom Start 45M, TomTom Start 55TM, and the TomTom VIA 1535TM. While they all offer similar navigational capabilities, each model has distinct characteristics to consider when choosing your next GPS navigator.
Common Features
All three TomTom GPS units feature the same maps of the US and Canada, as well as spoken directions and street names to help guide you to your destination. They also feature the IQ Routes navigation system, which considers real-life travel times to generate the fastest route for you, as well as Advanced Lane Guidance to make traveling multi-lane highways easier. All three models also provide free quarterly map upgrades for the life of the unit, an advantage that can save you more than $70 per year over purchasing the maps separately, as of January 2013.
Screen Size
The Start 45M contains a 4.3-inch touchscreen, while the 55TM and the VIA 1535TM offer the wider 5-inch touchscreen format. The larger display area offers better readability, and a larger area for the on-screen keyboard for data entry.
Lifetime Traffic
The Start 55TM and VIA 1535TM both offer free lifetime traffic updates. By connecting the provided antenna to your GPS navigator, you enable it to detect live traffic updates broadcast on a sideband of the FM spectrum. These broadcasts include data from Department of Transportation road sensors, radio reports, and other GPS users to create an updated picture of road delays in your area. The GPS navigator downloads this data, including it in travel calculations to steer you around delays and provide you the fastest route to your destination.
Bluetooth and Voice Support
TomTom's VIA 1535TM features Bluetooth capabilities and an integrated speakerphone. If you have a Bluetooth-capable phone, you can use your GPS navigator as a speakerphone, routing calls through the device for hands-free calling. In addition, the VIA 1535TM accepts voice commands, allowing you to set destinations or navigate menus without having to use the on-screen keyboard.
MapShare
The VIA 1535TM also includes TomTom's MapShare feature. The company provides new maps every quarter, but sometimes significant development can occur in between updates. MapShare allows you to document these changes and upload them to TomTom's servers for inclusion in the next update. If you want to keep your maps up to date on a daily basis, you can download MapShare information from other users and take advantage of the latest routing information.
More Articles
Photo Credits
photo_camera

Digital Vision./Photodisc/Getty Images