How To Compare HDTV Antennas
by David Lipscomb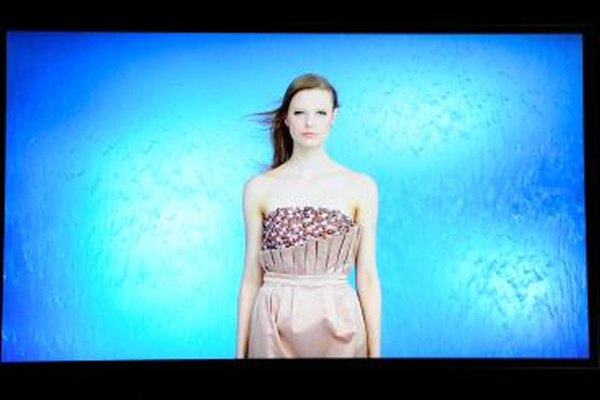 In the world of electronics there are dizzying amounts of choices in each product category. High definition antennas are no different. However, unlike with home theater receivers and speakers, the wealth of options serve to address the near-limitless number of installation and reception scenarios in which these arrays may be installed. Choosing the right antenna for your needs is a matter of analyzing what each type does, understanding CEA color coding and taking into account environmental barriers you may encounter.
Local Broadcasters
The best antenna in the world is useless if it's not selected for your geographical location relative to local broadcast towers. Determining this data allows you properly select and aim the device. AntennaWeb and TV Fool are two free sites that allow you to plot your home's address into a database. From there, the sites tell you not only which channels you can receive and where they come from, but apply a color code you reference to markings on antenna packaging at retail. These codes inform you of the type and size of antenna you should buy, whether large directional, small omnidirectional or other variations.
Mounting Options
Generally speaking, getting an antenna as large as possible and mounted as high as practicable yields the best results. Doing so helps get the array above and away from trees, hills, adjacent buildings and other obstacles that interfere with digital terrestrial feeds. Mounting antennas away from aluminum siding and other large metallic objects also helps reception. Most rooftop antennas mount on an adjustable mast, which is used to fine-tune rotation and angle. Smaller antennas mount on brackets very similar to those used for 18-inch satellite dishes, aimed directly at the broadcast array. The mounting option is based largely on antenna type, and is selected to maximize the stability of the array. Apartment dwellers might explore mounting the antenna on a pole in concrete in a decorative bucket, since they cannot permanently install the mast and array. Small indoor antennas can be mounted to a wall on a bracket near a window or glass door to minimize interference from brick, stucco and plaster.
Directionality
Various antennas are geared towards maximizing signal strength at a tightly clustered set of broadcast towers. Known as directional antennas, these sensitive arrays come at the expense of requiring more precise installation. Omnidirectional units are geared towards those homeowners placed among broadcast antennas, or if a favorite channel happens to broadcast away from the others. Although potentially more versatile, omnidirectional arrays usually sacrifice some degree of sensitivity as compared to their directional cousins.
To Amplify or Not to Amplify
Antennas mounted 75 miles or more from local broadcast towers are considered to be in fringe areas. In contrast, if your antenna is mounted 100 feet or more from a tuner or television, you may need a preamplifier to mitigate signal loss incurred from cable resistance. In both cases, preamplifiers mounted near the array on the mast help push the signal, adding boost to what signal there is and overcoming long cable runs. Amplifiers at the other end receive this preamplified signal. Amplifiers are also excellent options in those environments where the antenna feed is split multiple times.
Photo Credits
photo_camera

Ethan Miller/Getty Images News/Getty Images