How to Clean Out Your Registry Cmd
by Nina Nixon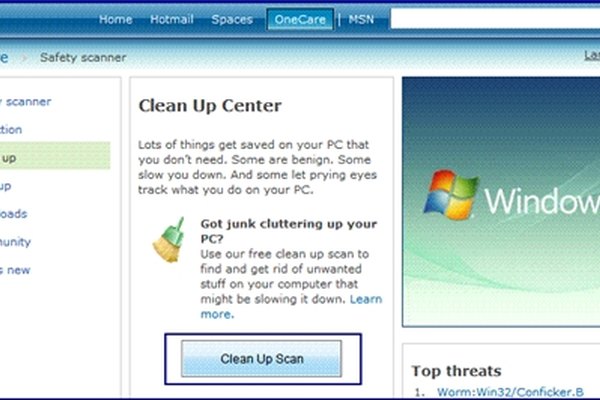 When registry files are out of date, they automatically get added to the list of items that slow down the computer's operating system. Additionally, temporary files stored in the registry also bog down the hard drive and curb it from reaching its optimum performance potential. Manual removal of these file types is not recommended due to the chance of deleting some needed files in error. There is a reliable way to safely clean out your registry command. By using Microsoft's Windows OneCare Live Clean Up scanner, you help keep your computer functioning at its best.
Go to Windows Live OneCare Security Center and click "Clean up Scan." (See Resources," below, for a direct link.)
Click "Accept" to consent to the licensing terms of the agreement.
Click "Install Now." (Note: If prompted, run the ActiveX control in order to install the clean-up software.)
Run the scan and view the recommendations.
Delete any items that have a yellow shield beside them. These are temporary files and outdated registries.
Tip
check

Rid the computer of outdated registry files once or twice each month. Base scheduling the task on your frequency of downloading files, changing out software programs and assigning or denying access to users of the computer.
Photo Credits
photo_camera

Columbus Administrative Services