How to Clean the Roller Cartridge on a Brother DCP 7020
by Joe Friedman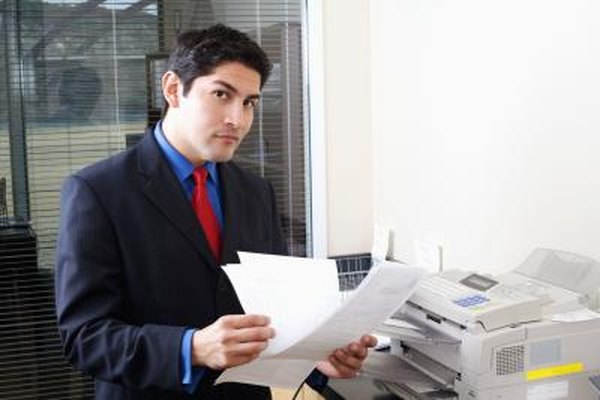 The Brother DCP 7020 is a multifunction ink-jet printer, scanner and copier. The toner cartridge supplies ink to the roller cartridge for all printing. Brother calls the roller cartridge "drum unit." When printing quality becomes poor to due random black spots on your white paper, it's time to clean the drum unit. A clear indication of powder, glue or other grit on the roller cartridge is a printed page with multiple dirty spots lining up vertically, exactly 3.1 inches (78.5 mm) apart.
1
Print out a blank page from your printer and note the location of the smudges that have been affecting your printing.
2
Remove the drum unit and toner cartridge assembly from the printer. Remove the toner cartridge from the drum unit and set it aside.
3
Put the sheet you printed in front of the drum unit so you can predict where on the roller cartridge the dirt resides.
4
Turn the black gear on the left side of the drum unit until you find the grit that lines up with the marks on your paper.
5
Moisten the cotton swab with the isopropyl alcohol, then gently dab the dirt away.
Warning
close

Make sure you dab gently -- do not scrub or wipe, as this will damage the drum unit. Do not use a sharp object to pick away the dirt, as this can also cause permanent damage. The roller cartridge is photosensitive -- do not touch it with your fingers.
References
More Articles
Photo Credits
photo_camera

Jack Hollingsworth/Photodisc/Getty Images