How to Get Free Christian eBooks for Kindle
by Andrew McClain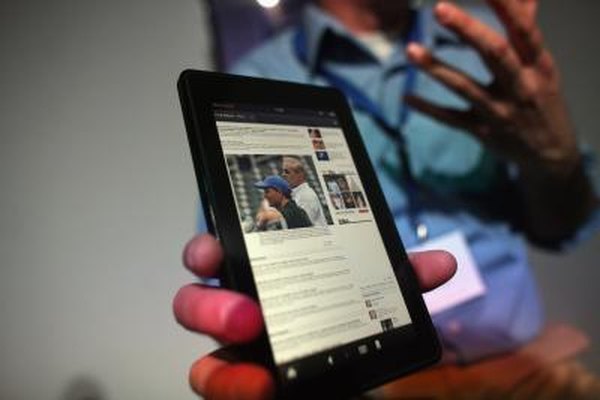 With its direct link to Amazon.com, the Kindle is a convenient way to quickly buy Christian ebooks and enjoy them. However, you do not need to shell out your hard-earned dollars to find books you want to read. Amazon offers a wide variety of new and older ebooks for free through the Amazon store. In addition to Amazon's free selections, many libraries loan out Christian ebooks for the Kindle. You only need a library card for a participating library.
From Amazon
2
Select "Kindle," "Kindle Store" from the menu on the left.
3
Select "Kindle Books" from the Around the Store section of the left-hand menu to open the Kindle bookstore.
4
Select "Religion & Spirituality" from the Categories list of the menu.
5
Select "Christianity" from the menu on the left.
6
Select "Price: Low to High" from the Sort By drop-down list on the right. You will see several Christian ebooks available for free at the top of the list.
Libraries
1
Go to the Overdrive search site (see Resources).
2
Type in the name of your city, postal code or local library in the "Search" field.
3
Click "Search". You will see a list of libraries.
4
Click on your local library to go to your library's information page.
5
Click on your library's website link to go to the library website.
6
Type "Christian" in the search field. You will see a list of ebooks.
7
When you see a book you want to check out from the library, look to see if there is a Kindle ebook option available. Not all ebooks available from libraries are in the Kindle format. If it is in Kindle format, click "Add to Cart".
8
Click "Proceed to Checkout".
9
Type in your Library Card Number and PIN.
10
Click "Sign In". You will go to the Checkout page.
11
Select a "Lending Period" if available. Your library may let you choose how long you want to keep the ebook.
12
Click "Confirm Checkout". You will go to the Download page.
13
Click "Get for Kindle" to go to the Amazon download site for the ebook. Log into your Amazon account, if necessary.
14
Select which Kindle or device you want to download the book to, and click "Get Library Book." Your ebook will be downloaded to your Kindle the next time you connect it to the Internet.
Photo Credits
photo_camera

Spencer Platt/Getty Images News/Getty Images