How to Choose an HDMI Cable
by Geoffrey Weed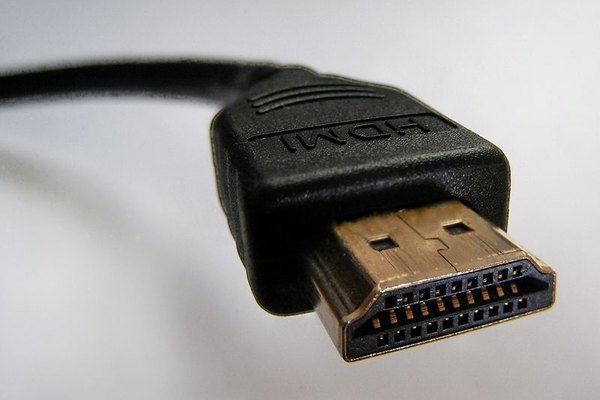 HDMI stands for High Definition Multimedia Interface and represents a breakthrough in the home entertainment industry. It allows users of Blu-Ray, HDTVs, new gaming consoles, and other electronics to view their media of choice in true 1080i high definition. Choosing which HDMI cable to purchase can be, however, a bigger challenge than one would expect. So, here's a guide on how to choose the right HDMI cable for you.
Choosing the Right HDMI Cable
Measure before you buy. It is crucial that you figure out how long your HDMI cable needs to be. So, use a tape measure and figure out the distance between your HDTV and whatever device you'll be hooking up to it. Write this distance down and remember to check and make sure that the HDMI cable you purchase is at least a few inches longer than your measurement.
Don't be a conspicuous consumer. Just because an HDMI cable is more expensive doesn't mean that it's better. In fact, all HDMI cables are essentially the same exact product. So, don't pay more for the same product because you assume that the higher price tag comes with a higher quality. If you do, you'll just end up paying for a brand name that won't have any impact on your picture quality whatsoever.
Shop online. Even warehouse stores like Circuit City or Best Buy only keep higher-priced HDMI cables in stock because those cables make them more money. Try shopping online instead in order to find the best possible deal. Even if you have to pay shipping and handling, it'll still likely be cheaper than shopping in the store.
Check your components before you make the purchase. Although HDMI cable isn't really a big-ticket kind of purchase, it can be relatively expensive compared to other cords and cables of a similar function. So, before you buy HDMI cable, make absolutely sure that both your TV and your peripheral are HDMI compatible.
Tip
check

If you buy online, make sure you get the right kind of connection. Most home consumers need the basic male-male HDMI cable configuration, wherein the cable has two male ends. Make sure you don't end up buying the wrong type of configuration by accident.
Warning
close

Remember, don't overpay! There's no reason to pay $100 for an HDMI cable that's really worth $10. Do your research and make sure that you aren't being taken advantage of.
More Articles
Photo Credits
photo_camera

Wikimedia Commons