How to Check Web Traffic
by Mika Ortiz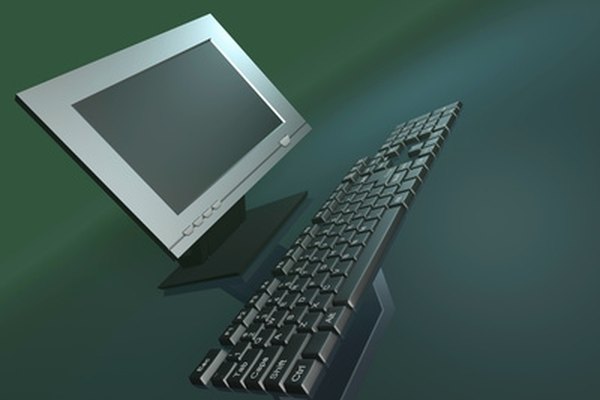 You can track Web traffic to your website using one of several free online applications. These tracking applications range from simple hit counters that tally single page views to much more sophisticated traffic-analysis tools that analyze individual page views, visitor locations and operating systems. Many tracking applications also tell you how long visitors explore your site, as well as which visitors are new versus returning.
Most free Web traffic analyzers and hit counters simply require you to insert a chunk of code into your website or blog. Simple Hit Counter is true to its name, Site Meter is user-friendly and Google Analytics offers extensive Web analysis tools.
Go to the Simple Hit Counter homepage. Select the number at which you want the counter to start. This is useful if you have already used a hit counter, and would like to continue with the number of hits associated with that counter. Select the color of your counter numbers and the color of your background. You may want to select the background color first. Click on the preview button to see your new counter just as it will appear on your website. Click on "Signup For Free Counter," and when you are taken to the next page, copy the HTML code, and paste it into your website code.
Go to the Site Meter website and sign up for a basic and free account. Log in, and go to your home management page. Enter the URL address of your website, select the counter design and Site Meter will generate the code for you. Plug this code into your website. You are now capable of tracking information like page hits, but also visitor locations, Internet service providers, entry pages, exit pages and more.
Consider using Google Analytics if you want a complex traffic tracking tool that not only tallies site statistics but also offers a multitude of features to help you reach your traffic goals. Go to the Google Analytics homepage. If you already have a Google account, sign in. If not, create a new account. Go to your management page. Click on "View Report." View your Dashboard on the upper-left side of the page. Intelligence allows you to set up custom alerts. "Visitors" gives very detailed information about those who visit your site. "Traffic Sources" shows you where your visitors come from and keywords used to find your site. Click on "Content" to see which parts of your sites get the most and least attention.
Tip
check

Most detailed hit counters include an option that blocks page views when you view your website from your computer. Enable this option to improve the accuracy of your traffic data.
Warning
close

Do not alter the tracking code you insert into your website, as your account could be banned due to violation of terms of service.
Photo Credits
photo_camera computer image by Orlando Florin Rosu from Fotolia.com