How to Check the Status of a Paid Order
by Rob Kemmett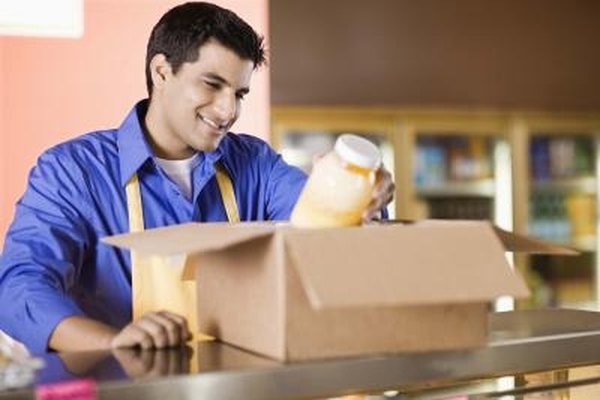 If you have ever placed an order with a company and not received delivery within a few days, you may find yourself frustrated and impatient. You paid money for a product, so it makes sense to be a little upset if you don't receive it in a timely manner. To put your mind at ease, check the status of your paid order. Checking the status of your order provides you with information such as the processing date, shipping date, shipping status (the current location of your order) and the estimated delivery date. There are two ways to check your order status: on the phone and online.
Phone
Call the customer service phone number for the company from which you purchased your product. Customer service phone numbers are often found on company websites, receipts and e-mail notifications. Have your order number ready. Your order number is found on your receipt. If you purchased the order online, your order number is found in the confirmation e-mail that was sent to you when you placed your order.
Press the number that corresponds to the "order status" or "track order" option. Listen to the automated system carefully and be sure to press the correct number. If the company does not utilize an automated system, ask the customer service representative to direct you to the correct department. If the company uses an automated system but you wish to speak with a live person, press "0" to speak with a customer representative.
Enter your order number when directed by the automated system. If you are speaking with a customer representative, provide the order number. You may be asked to verify your name, address and credit card number as well.
Listen to your order status when it is dictated by the automated system. If you are speaking with a customer representative, that person will tell you your order status.
Internet
Go to the website from where you purchased your product.
Log in to your account (if applicable). Some websites require you to sign up for an account before placing an order, while others do not. If you are required to log in, enter your user name and password. Your user name is often your e-mail address.
Click on the "Order Status" or "Check Order" button. If you were not required to log in to your account, enter your order number in the box provided. You may be asked to enter the credit card number used to purchase the order or your e-mail address to verify your identity.
Review the current orders you have open. If you have more than one order currently in the process of being delivered, all of your orders will be displayed.
Click on the order you wish to check to review the current order status.
References
Photo Credits
photo_camera

Jupiterimages/Brand X Pictures/Getty Images