How to Check an Address
by Maya Austen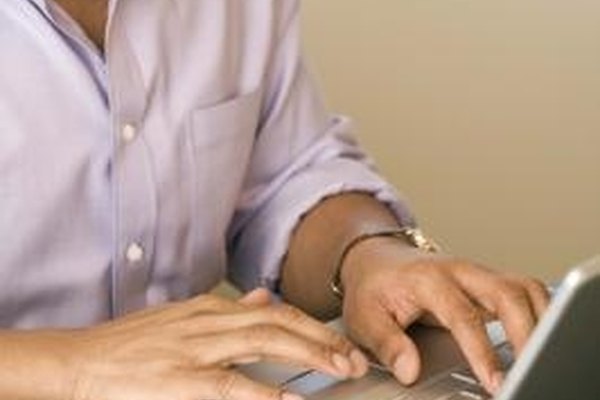 There are many ways to check an address. Which method is best to go with depends first upon the type of address you want to check. Checking a street address, for example, is different from checking an Internet Protocol (IP) address. An IP address is a unique numerical identifier assigned to every device connected to the Internet. A street address refers to the physical location of a structure or piece of property. It may be necessary to verify the accuracy of a street address to ensure the proper delivery of mail or for direction purposes.
Check a Street Address
Visit the Maps.Google.com website. Enter the complete address (street name, town, and state) in the Google Map search box. Use the following format: 321 Example Lane, Tallahassee, FL 32304. Click "Search Maps." Drag and drop the street view icon (the little yellow man) on top of the "A" balloon, which points to the exact location on the map. Use the arrow symbols on the map to explore the address location via real panoramic street view images on the site. If you have physically visited the location of the address you're now checking, and you remember what the site looks like, using the Google Map street view tool will help you to visually verify that you have the correct address. (The street number portion of the addresses listed on Google Maps are, in some instances, mere approximations and may not always be accurate.)
Use one of the reverse address lookup tools offered on the Internet, such as the 411.com or the reverse address lookup tool on WhitePages.com (see Resources). Enter the address in the appropriate field box or boxes. Click the designated Search button. If the occupant of the address is listed in the public Directory Assistance, the returned results will show a listing for the address along with the occupant and occupant's telephone number. Having this additional information may be enough to verify the address on sight. If it's not, call the address occupant for further information.
Go to the "Address Check" Web page on the MelissaData.com website (see Resources). Enter the address in the designated field box. Click "Submit." The result returned lists the address occupants (if in the occupants are listed in the public Directory Assistance), congress representative, delivery post office, property information (only available to subscribers), and other details about the address and its surrounding location. This tool is useful if you want to check real estate details about an address.
Check an IP Address
Launch the Web browser on the computer which has the IP address you want to look up.
Visit a website that offers an IP address look up tool such as WhatIsMyIPAdress.com, IP-LookUp.net, or IPGP.net (see Resources).
Locate the listing on the Web page which says what your current IP address is.
References
More Articles
Photo Credits
photo_camera

Jupiterimages/Comstock/Getty Images