Cheap Cell Phones That Don't Need Contracts
by Micah McDunnigan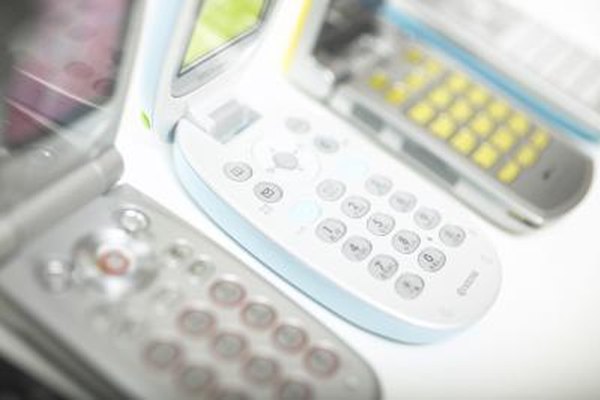 Part of getting a cell phone is signing a contract obliging you to pay a certain amount every month for the duration of the contract. You may want a cell phone, but don't want to sign a long-term contract. Luckily, there are a variety of cheap cell phones you can buy that don't require a service contract.
Types of Phones
When contract-less phones first hit the market, they were simple devices which mostly could just make phone calls, or maybe send and receive text messages. The market advanced with the growth in smartphone popularity, and now a variety of services offer smartphones and Blackberry-like devices. However, these still are more expensive than basic phones that just offer voice calling and text messaging.
Pre-Paid Plans
Using a contract-less cell phone involves purchasing a prepaid number of minutes or texts. When you exhaust these minutes or texts, you will need to purchase more. For fancier cell phones, you can prepay for bandwidth to get mobile Internet access. While the coverage areas in which you can make phone calls will vary from prepaid carrier to prepaid carrier, the coverage areas of most prepaid providers will not vary significantly from major contract-based carriers. You can buy the cheapest contract-less cell phones for as little as $10.
Disadvantages
While these kinds of phones do not require you to commit to paying a certain amount of money each month, they are not without their disadvantages. For one, the minutes you buy are not evergreen: you have a certain amount of time (generally either a week or a month) to use your minutes before they expire and you need to buy more. Additionally, depending on the prepaid provider, you may be assessed roaming fees if you leave the area in which you activated your phone. This will take the form of being charged multiple minutes for each minute of talking time when you are outside this original service area.
Where to Buy
You can buy the cheapest prepaid cell phones in a number of places. These include grocery stores, drug stores, and even gas stations. These locations also usually carry the cards you can buy to put more minutes or texts on your prepaid device. These cards are carrier-specific: You type the code on the back into a function on your phone to refill the device, or go onto the Internet and use the carrier's site to refill your minutes and texts. More expensive phones work in much the same manner.
References
Photo Credits
photo_camera

NA/AbleStock.com/Getty Images