How to Chat on the Internet
by Lee Tea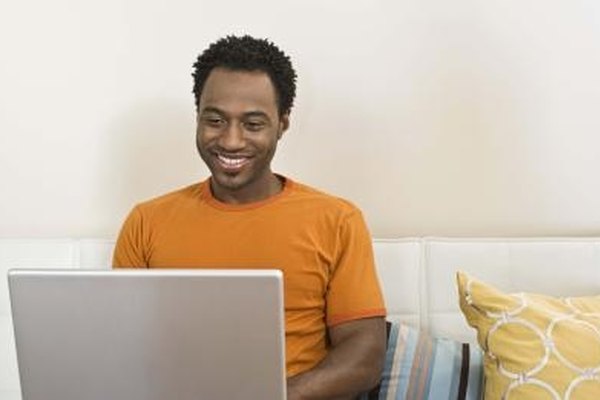 Chatting with your friends, family and coworkers on the Internet is an easy way to keep in touch. To chat on the Internet, you will need to select a chat program with which to communicate. There are many options to choose from, but you can only chat with people who are using the same chat program. Before beginning, contact the people you wish to chat with to obtain their usernames so that you can send them an instant message.
Using a Chat Program
1
Sign up for a chat program by creating an account to use on the messenger. Common chat programs include Yahoo Instant Messenger, AIM, Skype, ICQ, Windows Live Messenger and Google Talk. If you have a Yahoo, AOL, Hotmail or Gmail email address, you may use the first portion of the address – the portion before the "@" symbol – as your username for Yahoo Instant Messenger, AIM, Windows Live Messenger or Google Talk, respectively, without signing up for a new account.
2
Download the chat program you wish to use by following the links in the Resources section. The aforementioned programs are all free and available for both Windows and Mac computers.
3
Add your friends, family and coworkers to the appropriate instant messenger program's contact list. In some cases, the message recipients will have to approve your request before you can chat with them. Once this is complete, you can start chatting.
Facebook
1
Sign into your Facebook account and go to your home page. Chat capabilities are built into the Facebook website.
2
Click the chat button and choose which of your online friends you'd like to chat with and initiate a chat. A green light next to your friend's name indicates that they are currently online, while a gray dot indicates that they are currently offline.
3
Select the gray gear icon in the chat box and click it. From here you can choose whether you want your chat client to be on or off. The client is on by default but can be turned off at any time.
Tip
check

Free integrated chat programs such as Pidgin, Trillian, Adium and iChat allow you to sign into multiple chat programs without having to download and run separate programs on your computer. Not all chat programs are compatible with all integrated chat programs.
More Articles
Photo Credits
photo_camera

Jupiterimages/Brand X Pictures/Getty Images