How to Change Folder Icons in Windows
by Faith Alessio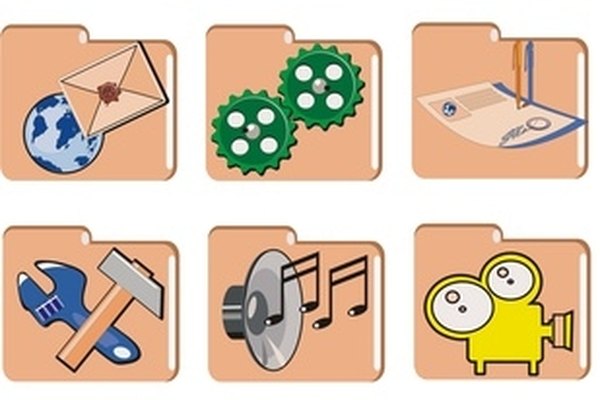 One of the things that makes Windows so customizable is the ability to change the icons that represent folders. There are hundreds of pre-made icons that you can choose from to make your folders just the way you want them. You can change folder icons to help you remember what's in a folder, or you can use them just to add some fun and variety to your computer.
Right-click on the folder that you wish to customize. Click "Properties" at the bottom of the right-click menu that pops out of the folder. In the Folder Properties window that appears, click on the "Customize" tab.
Click on the button labeled "Change Icon" near the bottom of the properties window. In the window that appears, scroll though the provided icons until you find the one that you wish to use for your folder. Click on the icon, and then click "OK." The icon window will disappear and you will be back in the Folder Properties window. Click the "Apply" button, followed by "OK." This will close the Folder Properties window and your folder should now be displayed as the icon that you just chose.
Use an icon that you created yourself by going to the icon-choosing window as before, but this time, click the "Browse" button. Look through the folders in the browsing window until you find the file that you wish to be displayed as your folder icon. Click on it and then click the "Open" button. Click "OK" in the Icon window. Back in the Folder Properties window, click the "Apply" and "OK" buttons as before.
Tip
check

If your custom-made folder icons aren't showing correctly, try taking out all of the color white in the picture file, and then setting as the folder icon again. This doesn't always work, but it sometimes it can fix some problems where the computer shows black instead of white in the icon.
Warning
close

Although most folders can have their icons changed, there are a few system folders that cannot be customized. For example, the "Program Files" folder is only able to use the standard Windows folder icon.
References
Photo Credits
photo_camera icons image by andrey polichenko from Fotolia.com