How to Change the Time on a Cisco Phone System
by Patrick Nelson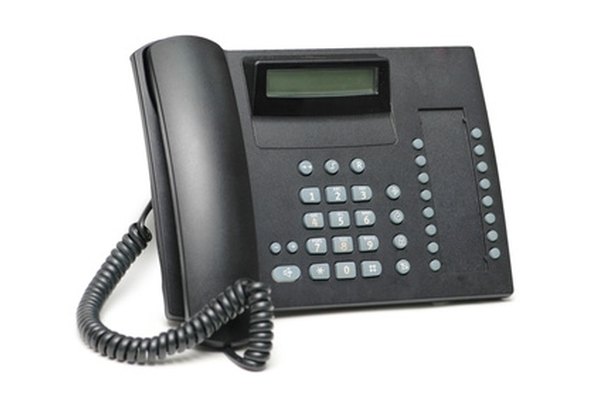 Cisco's phone systems for business include the use of VoIP (Voice over Internet Protocol) for calling. This Internet connectivity replaces the twisted copper pair wiring used on older business switchboards. All calls are routed over the Internet. One advantage of this method is that the Internet connectivity allows for labor-saving Internet-based updating, including the time. The time setting is used to activate the daytime and nighttime auto attendant settings, so it is important to set it correctly. Changing the time on a Cisco phone system requires a specific procedure.
Choose the "WAN (Wide Area Network) Setup Page" from the Cisco phone system's main menu on the computer, then choose "Optional Settings." Another option is to connect to the administration web server with the computer and choose the "Admin" access with "Advanced Settings," then click on the "Router" tab, then "WAN Setup." Choose "Optional Settings."
Enter the domain name of the Network Time Protocol (NTP) server you want to use to set the time. A commonly used U.S. government-controlled time server is time.nist.gov.
Click on "Submit All Changes," then click on the "Voice" tab. Choose the time zone to be used from the drop-down list, then click "Submit All Changes" again. The time on the Cisco phone system will be changed to that of the chosen NTP server and will be updated as the NTP time changes.
More Articles
Photo Credits
photo_camera Office phone isolated on the white background image by Elnur from Fotolia.com