How to Change Thunderbird From an IMAP to POP Server
by Allen Bethea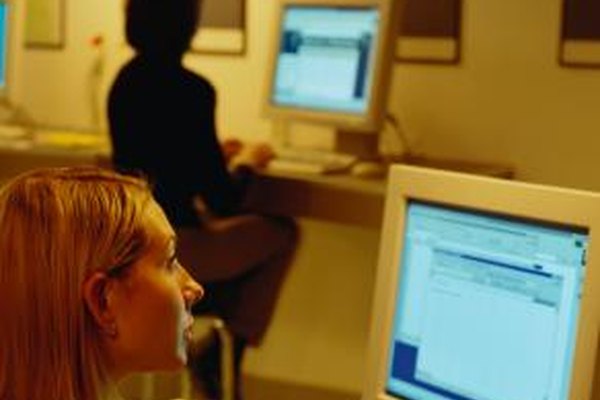 You can change your existing Thunderbird IMAP email account to POP in a snap without cracking a book. While Thunderbird does not allow you to directly change your IMAP account server settings to POP3, you can just create a new account with the same email address. Since all your POP3 email will be downloaded to your computer from now on, you will no longer need your current Thunderbird IMAP account and folders for that address.
Set Up POP3 Account
2
Select the "Menu" button and then "Account Settings" under "Options."
3
Select the "Account Actions" menu, then "Add Mail Account."
4
Type in your account name, POP3 email address and password.
5
Select "Remember password" and click "Continue."
6
Select the radio button labeled "POP3 (keep mail on your computer)."
7
Select "Manual config" and enter or re-enter POP3 and SMTP server names if the suggested names are not correct. Your email service provider should make these addresses available on its help pages, FAQ or through its support staff. The POP3 server stores messages you receive on the email service provider's system. The SMTP server, however, handles the technical details of sending and receiving messages over the Internet.
8
Select the "Done" button.
Remove Current IMAP Account
1
Select the account name of the IMAP account you want to convert to POP.
2
Select the "Account Actions" drop-down list, and then select "Remove Account."
3
Click the "OK" button at the "Remove Account" dialog box.
4
Click the "OK" button to close "Account Settings."
5
Select the "Get Mail" icon to retrieve messages for your POP3 account. Your messages are still on your email service provider's system until Thunderbird finishes downloading them to your PC.
Tip
A Thunderbird IMAP account provides a synchronization mechanism that enables you to sync all or selected folders or messages on the server to your computer. This effectively provides you with all the flexibility of an IMAP account along with the primary advantage of POP3, which is the ability to view your messages even while offline.
More Articles