How to Change PDF Settings on Internet Explorer
by Misty Rodriguez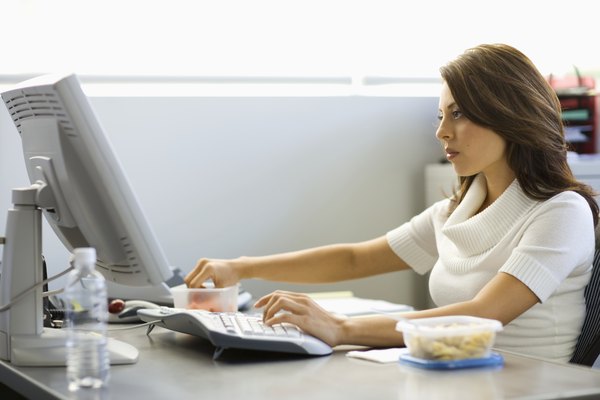 Adobe Acrobat adds a toolbar on the top of the Internet Explorer browser window when you first install the software. This toolbar allows you to turn a web page that you're looking at into a PDF file and offers various print and conversion capabilities. There are other commands and options that you can use after the conversion as well. You must use the Adobe Acrobat toolbar in order to change the PDF settings in Internet Explorer.
1
Open the Internet Explorer web browser.
2
Select "Preferences" from the Adobe PDF toolbar menu.
3
Deselect "Open PDF Files in Acrobat After Conversion" if you want want to keep working in Internet Explorer after you convert the website to a PDF, instead of being interrupted by Adobe Acrobat.
4
Deselect "Ask for Confirmation Before Deleting PDF Files" if you want to delete your PDF files immediately instead of receiving a warning message prior to deletion.
5
Deselect "Ask For Confirmation Before Adding Pages To PDF Files" if you want to amend your PDF files without receiving a warning message.
6
Deselect "Warn Before Adding Pages If The PDF File Has Been Modified" to turn off the warning messages that alert you when the PDF file you are adding pages to has been modified.
Photo Credits
photo_camera

Siri Stafford/Digital Vision/Getty Images