The Best Cellphone Service Plans
by Carla Jean McKinney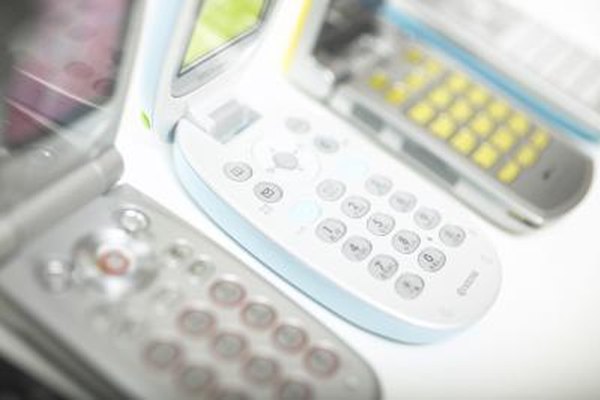 Leading cellphone providers offer a variety of individual and family plans, with options for contract and no-contract service. Cellphone service plans from nationwide carriers including AT&T, Verizon, Sprint and T-Mobile offer low-cost limited minute plans as well as unlimited talk and text, as well as other options for smartphones and Internet access.
AT&T Plans
With over 90 million users, AT&T ranks among the top three cellphone service providers in the United States as of 2011. AT&T offers not only traditional individual contract plans starting at $40 per month and family plans at $60 and up but also four types of contract-free, prepaid month-to-month plans averaging $2 per day, as of June 2011. AT&T's phone offerings include GSM phones -- the international standard -- and a variety of smartphones with 3G and 4G Internet connectivity.
Verizon Plans
Verizon leads the nation in cellphone coverage, with networks in 33 states as of 2011. With contract plans starting at $20 per month, Verizon offers unlimited minutes and messaging and provides options for family and business plans as well, as of June 2011. Verizon's cellphone choices include numerous smartphones with 3G and 4G plans for Internet connectivity.
Sprint Plans
Sprint's contract cellphone plans offer options ranging from 200 to 950 minutes monthly with unlimited night and weekend minutes, as well as a Simply Everything plan with unlimited minutes and additional connectivity features for $100 monthly, as of June 2011. Sprint offers no prepaid plans but provides a variety of choices in cellphones, smartphones and Internet connectivity.
T-Mobile Plans
T-Mobile, with contract plans including both limited and unlimited talk time, as well as Web Connect packages that offer 200MB of data monthly, provides numerous cellphone choices and ways to customize plans. Options range from 500 anytime minutes with unlimited night and weekend calling, to unlimited plans starting at $60 as of June 2011. T-Mobile offers the nation's largest 4G network as of 2011, with cell plan packages that include data and connectivity via a range of smartphones.
More Articles
Photo Credits
photo_camera

NA/AbleStock.com/Getty Images