Where to Find Free Cell Phones
by Michael Cox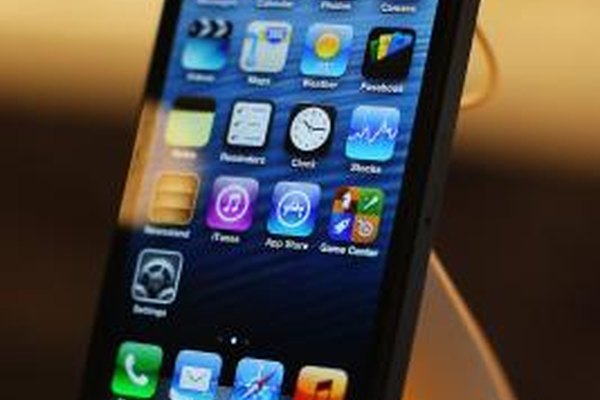 The wireless market is very competitive, both for phones and service. Carriers subsidize phones so that you'll sign a contract for service, slashing hundreds of dollars off the unsubsidized cost of devices such as the iPhone. How low do these discounts go? It is possible to get a free phone, depending on the phone you're willing to take and your economic circumstances, but sometimes a free-phone deal that looks too good to be true is just that.
New Carrier Contracts
The easiest way to get a free cell phone is to sign a new contract with a wireless carrier such as Verizon, Sprint or AT&T.; All of the major carriers offer a wide range of free phones to new customers, including both basic phones and smartphones like the HTC Droid Incredible or LG Lucid. The primary catch to these free phones is that you're locked into a contract for at least one year, and usually two. If you must end your contract early, there's a termination fee. Also, many free-phone deals also require a mail-in rebate, although retail stores may help you to complete the forms. Some retailers also have programs enabling you to reduce the cost of your new phone to zero by trading in your old phone.
Renewal Upgrades
With other carriers so eager to gain your business, it's no surprise that your current wireless provider also offers you an incentive to extend your contract. When your contract is almost completed, your carrier will offer you discounts a variety of phones, including free or near-free phones. To upgrade you must sign up for another service contract and sometimes mail in another rebate form. Unfortunately, when you upgrade to a new phone your carrier may add an "upgrade fee" to your bill, meaning that your phone isn't free at all.
Free Service
If you're a low-income American, the federal government subsidizes phone service via the FCC Lifeline program. This basic service includes a free basic cell phone and up to 250 minutes per month of free wireless minutes. Some carriers also include texts. To qualify you must fall below income requirements established by your state or receive assistance such as Medicaid or SNAP, formerly known as food stamps. This program is administered by companies such as Assurance Wireless, ReachOut and SafeLink Wireless (links in Resources). Their sites can help you determine your eligibility.
Free Phone Ads
Ads touting free iPhones or other devices attempt to lure you to sites that have you sign up for "free" or "discounted" product offers, add an app to your Facebook page that posts messages to your Wall, or enter your mobile phone number and agree to pay for text messaging service. In many cases, even after jumping through these hoops, the promised phone never arrives. In the worst cases, the sites are run by identity thieves or other scammers who seek your personal information or install malware on your computer.
Buying Tips
When you see a free phone offer, look at what you have to do to get the phone. Signing up with a new wireless carrier is the safest way to get a free phone, especially if you need wireless service anyway. If you don't like rebates, check the fine print to see if the deal requires one, and ask about activation fees. If you're considering clicking an ad for a "free" phone, read the fine print carefully and think twice before you give the site any personal information or offer your friends' email addresses. Even the most reputable "free phone" sites may require you to sign up for services you don't need but may end up costing you more than the price of the phone.
Photo Credits
photo_camera

Hannah Johnston/Getty Images Entertainment/Getty Images