How to Capture a DVD Still From a Mac Screen
by Sophie Southern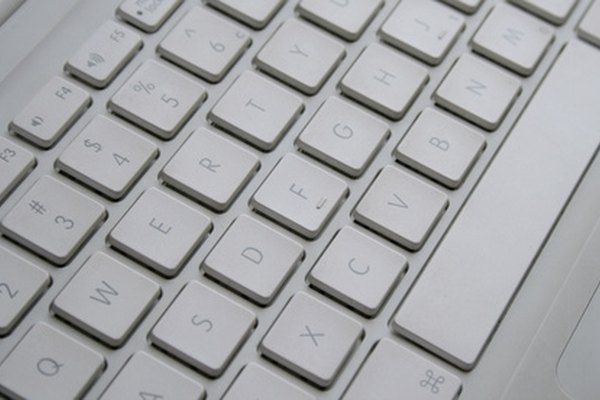 Mac computers are incredibly popular due to their sleek design, user-friendly operating system and high-definition screens that are perfect for watching DVDs. Macs come with a built-in screenshot program called Grab; however, this program will not work while the DVD player is running -- which means capturing stills via screenshot is not an option. Fortunately, if you want to take some still images from your DVDs, there are free and easy alternate methods to getting around the DVD snapshot restrictions.
Download a free copy of the VLC player for Mac OS X from Video LAN and install it on your Mac's hard drive by dropping the VLC icon into your "Applications" folder. You should have a shortcut to your Applications folder on the left side of your Finder window.
Insert your DVD into the DVD drive, then force quit the DVD player before it loads by pressing the "Control," "Command" (also called the Apple key) and "Escape" keys at the same time. This will allow you to bypass the default DVD player and access your DVD via the VLC player.
Open the VLC player, then open your DVD by selecting the "Open Disc" option from the File menu. You should be able to choose between "Video_TS folder," "DVD" and "VCD."
Advance to the part of the DVD where you would like to capture a still image using the bar on the bottom of the player. Choose the "Snapshot" option from the Video menu, or press the "Command" (or Apple), "Alt" and "S" keys to activate VLC's key command video snapshot. The VLC player's video snapshot function only takes a picture of the image in the player, so you do not need to be in full screen mode.
Locate your DVD screenshots on your Macintosh hard drive by clicking on "Finder," then "Desktop."
Tip
check

To change the key commands or the format of the DVD still, select VLC from the top menu, then go to "Preferences," then "Video." VLC automatically saves video snapshots as png files, which can then be converted into jpeg files if necessary. The pro version of Apple's Quicktime software also has a video snapshot feature that can be used to capture DVD stills.
References
More Articles