How Can I Watch Streaming Video on My TV?
by Andrew Todd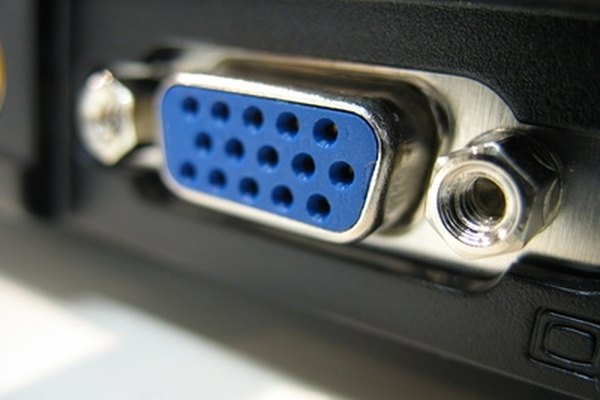 Most high definition televisions now include a VGA input that allows users to connect the device as a secondary monitor or to include the computer in their home theater to view streaming videos from the Internet. Additionally, computer manufacturers are beginning to include HDMI outputs on newly released PCs for screen expansion. HDMI is quickly becoming a popular method of connecting computers to high definition televisions because of its high resolution and ability to send audio and video signals through a single cable. When using a VGA connection, you must connect a separate speaker cable to the TV for audio output.
Turn off the HDTV and shut down the computer.
Connect the PC to the HDTV using the HDMI cable or the VGA and speaker cable. If using the HDMI cable, plug one end into the HDMI output on the computer and the other end into an open HDMI input on the rear of the HDTV. If using a VGA source, connect the VGA cable to the VGA output on the rear of the computer and connect the other end of the VGA cable to the VGA input on the rear of the HDTV. Secure both connections by tightening the screws on the sides of each end of the cable. Plug the speaker cable into the headphone output on the computer. This port will typically feature a green ring, and will have a picture of a pair of headphones or a speaker for identification. Plug the other end of the speaker cable into the audio input jack located beside the VGA input on the HDTV.
Turn on the computer and the HDTV. Choose the proper input source on the HDTV by pressing the "Input" or "Source" button on the remote or on the TV.
Open the Start Menu and double-click "Control Panel." Double-click "Appearance and Personalization." Click "Personalization" followed by "Display Settings" in Windows Vista or click "Adjust Screen Resolution" if using Windows 7.
Choose the option to "Extend Desktop Display" and click "OK" to save your settings and close the window. The desktop will now be extended onto the TV.
Open the website or program containing the video that you would like to stream. Click and hold on the bar at the top of the program window and drag it to the second display.
In the video player, click the "Full Screen" button to bring the video to full screen. Click "Play" to start streaming the video.
Tip
check

A dual monitor video card is required to connect two monitors to a desktop PC without an HDMI output.
References
Photo Credits
photo_camera vga image by MATTHIEU FABISIAK from Fotolia.com