How Can I Unlock My Belkin Router?
by Lynn Burbeck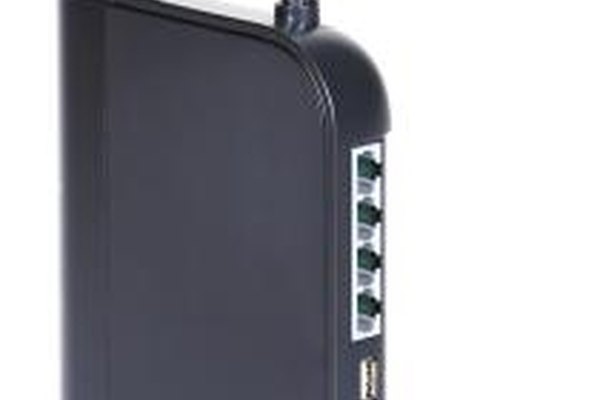 If you have a home or business wireless network, it is important to secure the connection by creating a password and locking the wireless signal to unauthorized users. It's always a good idea to keep your router password information in a safe location, but it's easy to lose track of this information over time. Without the password, you will not be able to access your wireless network or make changes to its security settings. Fortunately, Belkin routers can be unlocked rather easily, whether you have access to the Internet or not.
Reset the Router
Locate the reset button on your Belkin router. This button is recessed in a pin-sized hole on the back of the router near the Ethernet ports and the power jack. Depending on the model of your Belkin router, this small hole could also be located on either side of the device.
Press the reset button with the tip of a pencil, a pin or a straightened paper clip.
Watch for the lights on the front of the router to flash. Once the lights stop flashing, release the reset button. The router is now reset and has been restored to its factory settings. Any security settings that were previously saved to the router have been completely unlocked.
Access the Router Settings
Type "192.168.2.1" (without quotes) into the address bar of your Web browser and press the "Enter" button. Type the numbers as shown; do no not include "http://" or "www."
Enter your password when the router's login screen appears. If you don't know the password, leave it blank and press "Submit."
Click "Security" under the Wireless menu on the left side of the page. This will give you access to the current settings for your router. Make changes to the security settings as necessary to unlock the router and gain access to the wireless network.
References
Photo Credits
photo_camera

Thomas Northcut/Photodisc/Getty Images