Can a Twitter Button Be Inserted Into My Gmail Signature?
by Aksana Nikolai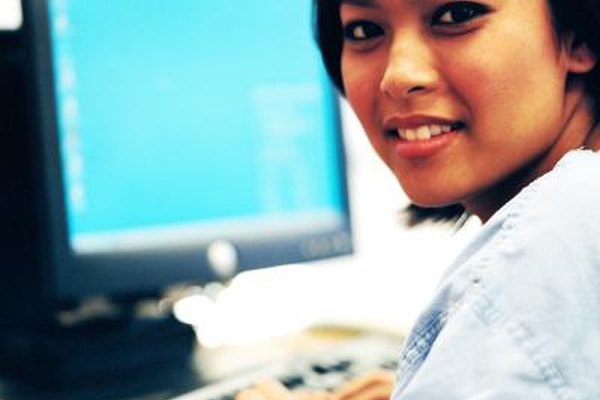 You may be missing an important opportunity to increase your number of Twitter followers each time you send an email. Adding a Twitter icon to your email signature can encourage your contacts to click through to your Twitter profile and follow you. Incorporating a Twitter icon in your Gmail signature is a two-part process. It involves saving the URL of the icon you want to use and uploading this URL to Gmail's signature settings.
1
Navigate to the Web page that contains the Twitter icon you want to include in your signature. Right-click on the image and select the option to copy the image URL. The name of this option varies across Web browsers.
In Mozilla Firefox, this option is called "Copy Image Location." In Google Chrome, the option is "Copy Image URL." If using Internet Explorer, right-click on the image and select "Properties" to open the "Properties" pop-up window. Highlight the URL listed under the heading "Address (URL)" and copy it.
2
Log in to your Gmail account. Click on the gear icon and select "Settings" from the drop-down menu.
3
Scroll down to the "Signature" section of the "General" on the "Settings" page.
4
Click on the picture icon within the signature editor to open the "Add an Image" dialog box. Paste the URL of the Twitter icon into the "Image URL" field. You will see a preview of the icon in the dialog box. Click "OK" to insert the icon into your signature and close the dialog box.
5
Click on the Twitter icon if you want to edit the size of the icon. Click on either the "Small," "Medium" or "Large" link that appears alongside the icon to change its size.
6
Highlight the Twitter icon and click on the link icon within the signature editor. Paste the URL for your Twitter profile into the "Web Address" field and click "OK."
7
Click "Save Changes" on the "Settings" page. You should see the Twitter icon in your signature the next time you compose a message.
Tips
check

You can upload image files in JPEG, PNG, GIF, TIFF or BMP format to your Gmail signature.

check

Enter "Twitter icon" into a search engine to find an icon for your signature.
Warning
close

Using an online image that you do not own the rights to without permission can be a form of copyright infringement. Carefully read a site's terms and policies and, if applicable, obtain permission before using an icon or other type of image from that site.
References
Photo Credits
photo_camera

Jupiterimages/Photos.com/Getty Images