How Can I Tell If I Have a Trojan Worm or Keylogger?
by James Wright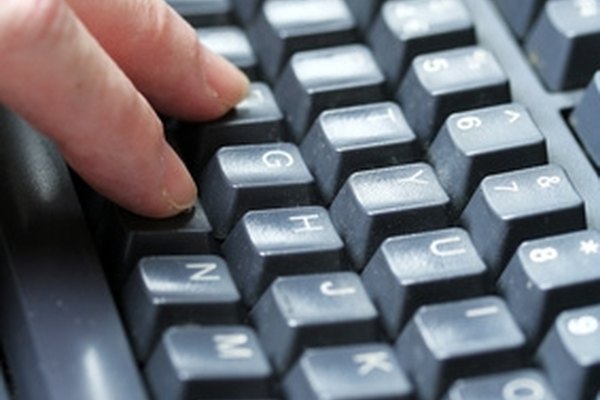 Trojan viruses and keyloggers are two types of malicious programs that can adversely affect your computer or steal your personal data while active. A trojan virus disguises itself as an application and then starts interfering with your system files, and a keylogger records the keystrokes you make and sends it off to the creator of the keylogger, giving them access to passwords, credit card numbers and more. Both can be detected and removed with little effort, but may require programs you don't have on your computer.
Download and install an anti-virus and anti-spyware program if you don't have either already. There are many free options available, such as Avira AntiVir and AVG for anti-virus applications, and Spybot S&D; and Ad-Aware for anti-spyware programs.
Check your anti-virus and anti-spyware applications for updates. This may include updates to the programs themselves, but also virus definitions. It is important to keep your programs up to date to ensure you have the most recent list of viruses and spyware for your applications to scan.
Run a complete system scan in both programs (preferably separately). This may take some time, but the scan results will show you if you have any infected files or malicious applications on your system. Quarantine and/or delete any traces of viruses or spyware you find.
Look through your list of applications to see if there are any programs there that you have not installed. Also look through the list of currently-running applications and processes in the Task Manager. Open the Task Manager by right-clicking on your Start menu and then clicking "Task Manager" and "Processes." If you see a process you suspect is a keylogger, type the name into a search engine. If it registers as a keylogger, end the process immediately, then delete the keylogger application.
Change all your passwords on your computer and on all your online accounts, including social networks, bank accounts and other personal sites. If you believe you may have been infected with a virus or keylogger for an extended period of time, check to make sure there has been no unauthorized usage of your accounts.
References