Can I Retrieve Pictures Off of Facebook?
by Lara Webster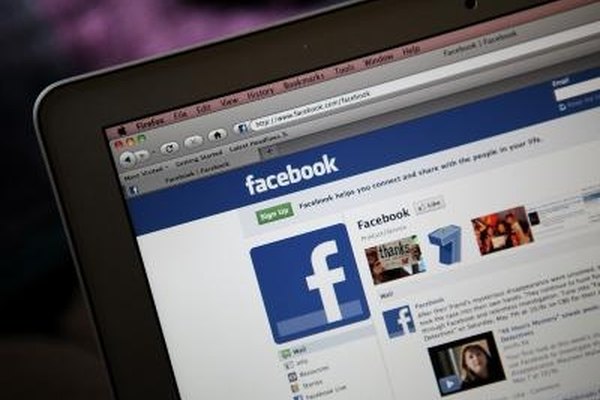 When your friends post pictures to their Facebook profiles that you'd love to share, apply a tag to get a copy on your own profile. To retrieve a picture to your own desktop from the site, download it to your computer so that you have the photo even if you or your friend leave Facebook. Any Facebook photograph visible to you is eligible for download.
Download
Get images off of Facebook by downloading them to your computer's hard drive. Point your browser to the Facebook album that contains the photo or photos you want to retrieve. A user's albums are accessed via the "Photos" tab just beneath her profile picture. Click the thumbnail of an image to open its full size in the picture viewer. Click the blue "Download" link just under the photo, on the left side of the picture viewer.
Save
Before a download is complete, save it to the "Downloads" folder on your computer or open it elsewhere. In the pop-up window that appears, click the circle immediately to the left of "Save File." If you'd rather open the file before you save it, click the circle next to "Open with" and choose a program from the drop-down menu. Click the "OK" button at the bottom of the window to open or save the photo.
Privacy
To take a photo off of a Facebook profile, you must (of course, be able to see the image. As long as a user has made the photograph visible to you, Facebook allows you to download it to your computer. Some Facebook users keep their photos private, in which case you are not allowed to view or download them.
Considerations
Don't abuse a user's lenient privacy settings by stealing photographs for an abusive purpose. Facebook disables the accounts of users who purposefully harass or embarrass another user, and this includes the inappropriate use of photographs. Don't take someone's photo, alter it and then post it elsewhere or on Facebook. When in doubt, ask the user if it is OK for you to download her photo to your computer, and be respectful with images you do take.
References
Photo Credits
photo_camera

Justin Sullivan/Getty Images News/Getty Images