Can You Put Your Etsy Store on Facebook?
by Jane Williams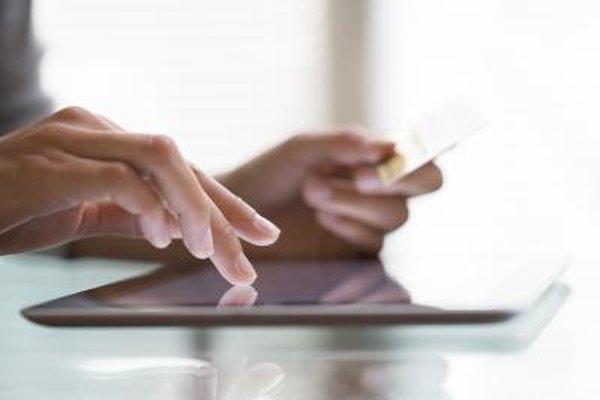 Advertising your homemade wares helps bring more prospective customers to browse your Etsy shop, and you can reach a broader audience through a dedicated Facebook page. Although you could technically advertise your Etsy shop on your personal Facebook profile page, creating a page specifically for your Etsy store helps keep your personal and professional lives separate.
Create a Facebook Page
A Facebook page enables you to connect with current and future buyers of your various wares, encouraging additional purchases, loyalty and increased exposure. You can create a page for your Etsy shop by clicking the "Create Page" link at the bottom of your personal homepage. (Or see the direct link in Resources.) You must have a personal profile on Facebook to create a page for your Etsy shop. Once your page is created, spend some time filling in the About section and adding a quality photo as a cover image to promote your craft and professionalism.
Link To Your Etsy Store
With your Facebook Etsy page created, you can link your store to it for easier promotion and advertising. Sign into your Etsy shop and look for the "Links" option under Info & Appearance. Here you can link to your new Facebook page by following the on-screen directions. Once linked, a Facebook "Like" button will appear on your Etsy shop. This allows your shoppers to easily follow your Facebook page without having to search for it the next time they visit their Facebook profiles.
Stay Well Liked
It's not enough to just make a Facebook page and expect people to Like it. You have to give visitors a reason to want to keep getting your updates. Provide helpful advice and tips within your industry, such as photography tips if you sell landscape photographs. Run specials only available to Facebook fans, and hold contests to encourage more Likes. Offer fans a behind-the-scenes glimpse of how you create your items, with work-in-progress photographs and blog posts. Encourage interaction and and real interest in you, your workspace or studio, and your items.
What Not to Do
Although the basic function of the Facebook page is to promote your items for sale, only posting links to your products may turn away some potential fans. You don't want to earn a reputation as a spammer who only tries to sell, sell, sell. While you should advertise your products, you must also provide fans of your page interesting and useful information. Using Facebook as nothing but an advertising billboard doesn't encourage people to keep watching you.
Photo Credits
photo_camera

LDProd/iStock/Getty Images