How Can I Program My Garmin With a Route?
by Jay Darrington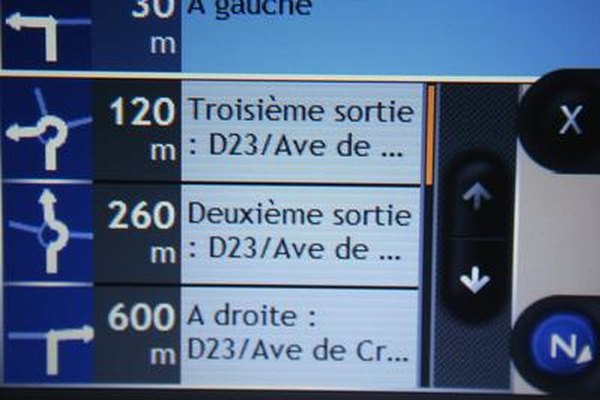 Garmin GPS devices provide a convenient way for you to drive from one point to another, offering alternative routes and points of interest along the way such as attractions, restaurants and gas stations. However, when planning a long-distance or cross-country route, chances are that you will need to make multiple stops as you progress on your journey. You can create a route on your Garmin device to point you to every one.
1
Tap on the "Where To" button on your Garmin device.
2
Tap on the "Routes" button in the menu that appears.
3
Tap "New" to start creating a route.
4
Tap "Add new Point" in the menu that appears.
5
Choose the type of point you want, such as an address or point of interest. Follow the instructions that appear to configure the point.
6
Repeat steps 4 and 5 until you have completely finished setting up your route.
References
Photo Credits
photo_camera ecran de GPS image by cris13 from Fotolia.com