How Can I Play an MPG File on a DVD Player?
by Andrew Cockerham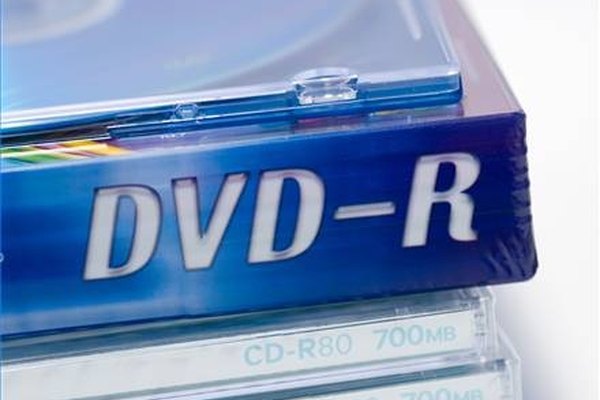 With hard drive capacities expanding every year, more people are choosing to store large amounts of video on their computers, rather than keeping videos on tapes or discs. This works well when you only need to watch your videos at home or share them on the Internet. But if you want to send a video to a relative who rarely uses a computer, you may need to transfer your file to a DVD for easy viewing.
Finding a Program
Choose a program that fits your computer and level of expertise. If you use a Macintosh, for example, Apple's iDVD is the best choice for most users. If you are a novice PC user, use Windows DVD Maker, which is included with newer versions of Windows. Alternatively, if you understand bit rates, codecs and aspect ratio, download the free program DVD Flick. It is much more powerful than the product included with Windows. Although each of these programs takes a slightly different approach to DVD creation, the basic progression includes adding the video files, creating menus and burning the disc. Consult your program's help file if you're confused about the specifics of any of these tasks.
Choosing and Burning a Disc
Choose a write-once blank DVD format: either DVD-R or DVD+R. Neither is compatible with all DVD players, but both are more widely compatible than their rewritable cousins DVD-RW and DVD+RW. Use a newer DVD burner, if possible. Early DVD burners are more likely to be restricted to using a single blank DVD format (either "-" or "+") and are more likely to burn discs that are less compatible than DVDs burned by newer burners. Set the burning speed to about half of your DVD burner's maximum. This will minimize the risk of errors in burning. When the DVD has finished burning, be sure to finalize it before ejecting it from the computer. Finally, test the DVD in a standalone DVD player before sending it to anyone or attempting to play it in front of an audience. Just because everything appears to have worked, doesn't mean your DVD player will be happy with the results. If the DVD doesn't work for some reason, try a different disc format ("+" instead of "-") or try burning at a slower speed.
References
More Articles