Can Old Friends and Old Classmates Be Found on Facebook?
by Adrian Grahams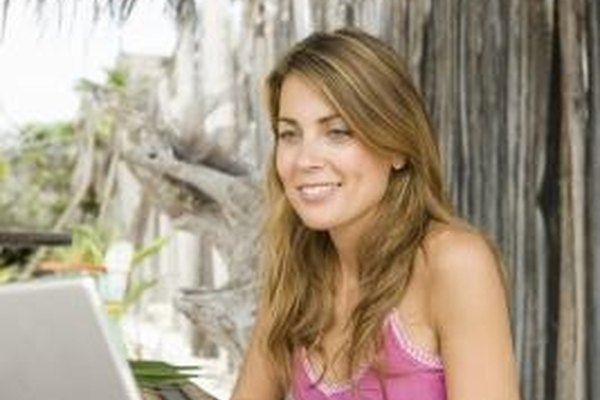 Facebook offers an advanced search tool that can help you find old friends and classmates by filtering searches by location and education. Facebook's "People You May Know" feature also proactively suggests potential friends based on the personal information you've provided in your profile and the people already on your Facebook Friends list. To find old friends on Facebook, use the advanced search filter and ensure your basic profile information includes your hometown and education history.
Facebook Search Filters
1
Enter the name of the old friend or classmate that you want to find in the search box on any Facebook page.
2
Click the "See more results" link in the drop-down search results pane.
3
Click the "People" button to narrow the search results to people only.
4
Type the town or city name in the "Location" filter field. Facebook will display a list of all people with the same name as your friend from the location you entered. If your old friend appears on the list, click the "Add Friend" button beside his name.
5
Click the "Location" filter button and then select "Education" from the pull-down menu.
6
Type the name of the school, college or university that you attended in the filter field. Click the "Add Friend" button next to your old classmate's name to send him a friend request.
Complete Your Facebook Profile
1
Click on your name in the menu bar to open your Timeline.
2
Click the "Update Info" button below the cover photo.
3
Enter the names of each school, college or university that you attended in the Work and Education section. Select the time period that you attended each institution and enter any other details in the Description field. Click the "Add school" button.
4
Select a privacy setting with the audience selector tool for each educational establishment that you entered, then click the "Done Editing" button.
5
Click the "Edit" button in the Living section. Enter your hometown and current town or city in the applicable fields and then click the "Save" button.
Tip
check

If you can't find your old friend or classmate, she may not have a Facebook account or she may have restricted her privacy settings. Try asking mutual friends if they have contact details so that you can get in touch.
Photo Credits
photo_camera

Jupiterimages/Creatas/Getty Images