Can You Make a Song As Your Text Message Alert on an iPhone?
by Randall Blackburn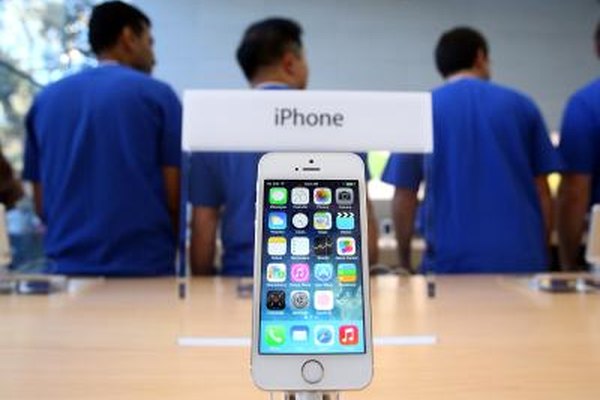 If you've grown tired of the tri-tone audio clip that plays when you receive a text message on your iPhone, you can personalize your device by assigning a song as a ringtone for your message alerts. As long as the clip is saved as a tone in your Ringtones folder, you can assign a song clip as your text message alert. Assign a text tone to play for all SMS and MMS messages, or assign specific tones to friends and family members in your Contacts list.
Change Default Tone
1
Tap the "Settings" icon in the iPhone home screen to open the Settings menu.
2
Tap the "Sounds" tab to open the Sounds menu.
3
Tap the "Text Tones" tab to open the Text Tones screen.
4
Tap a tone to preview. Tapping a tone selects and plays the tone.
5
Continue tapping tones until you find the clip to assign as your ringtone.
6
Click the "Save" button to save your desired clip.
Assign Contact Tone
1
Tap the "Phone" icon in the iPhone home screen, and then tap "Contacts" to open your Contacts list.
2
Tap a contact entry to open the contact's details screen.
3
Tap the "Edit" option to open the contact entry for editing.
4
Tap the "Text Tone" option. The Ringtones list opens.
5
Tap the desired tone to assign to the contact for messages.
6
Tap "Save" to save the contact's text tone.
Warning
Information provided in this article applies to the iPhone 5 running iOS 6.0 and above. Instructions may vary slightly or significantly for other models of the iPhone or versions of the operating system.
More Articles