How Can You Make a Blog?
by Lisa M. McMahon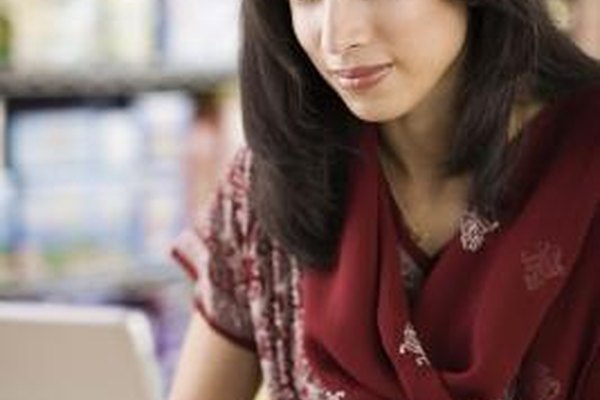 A blog, short for "web log," is usually an interactive website that allows visitors to comment on posted content. A typical blog includes text, images and links to other blogs, called a "blogroll." Four popular blogging platforms are Google's Blogger, WordPress, Blog.com and TypePad. While Blogger, Blog.com and WordPress are free, TypePad has a monthly fee after the free 14-day trial. The steps for setting up a blog are similar for all platforms.
Setting Up Your Blog
1
Sign up for a free account or trial with one of the blogging platforms. Provide a username, password and email address. If you already have a Google account, you can use your existing account for Blogger.
2
Press "Create Your Blog Now" in Blogger or enter the blog address you wish to use, for example, sample.wordpress.com or sample.blogspot.com, and click "Sign up" or "Continue." You may be asked to confirm or activate your account if you have created a new one.
3
Log into your new blog, if necessary, using the username and password you entered previously. In Blogger, select a theme and click "Continue." In WordPress or Blog.com, you can select a different theme than the default theme by selecting "Appearance" then "Themes." Browse themes in the lower half of the screen. Click "Preview" to see what your site would look like with that theme. Click "Activate" for your desired theme.
4
Click "customize how your blog looks" in Blogger. Depending upon the theme you selected, you can change the background, adjust widths of columns, change your page layout or customize the fonts and colors. Click "Apply to Blog" and then "Back to Blogger."
5
Add gadgets or widgets, which are small applications that allow you to add content and special features to the sidebars of your blog, by selecting "Widgets" from WordPress or Blog.com's "Appearance" menu or "Add a Gadget" in Blogger. Select the blue plus icon next to the gadget you wish to add in Blogger. Drag and drop the widget to the sidebar in WordPress or Blog.com. Provide a name for your item and click "Save."
Publishing Your First Blog Post
1
Select "Posting" in Blogger or "Posts" in WordPress or Blog.com. Delete the "Hello world!" post in WordPress or Blog.com by hovering your cursor over the title and select "Trash," then click "Add New."
2
Enter a title for your post. This will be the headline of your article and will also be used in the URL.
3
Enter content into the box below the title. The toolbar has the standard text editing functions: bold, italics, underline, font color, bulleted and numbered lists. You can also hyperlink to other pages or websites or insert pictures, audio or video into your blog post using the buttons on the toolbar. Click "Preview" to view your post as users will see it. Click "Publish" when you are ready for your post to be viewed by the public.
4
Promote your blog. There are many ways to do this. Start by emailing your friends.
References
Photo Credits
photo_camera

Jupiterimages/Brand X Pictures/Getty Images