Can You Log into Facebook on Two Computers?
by Robert Schrader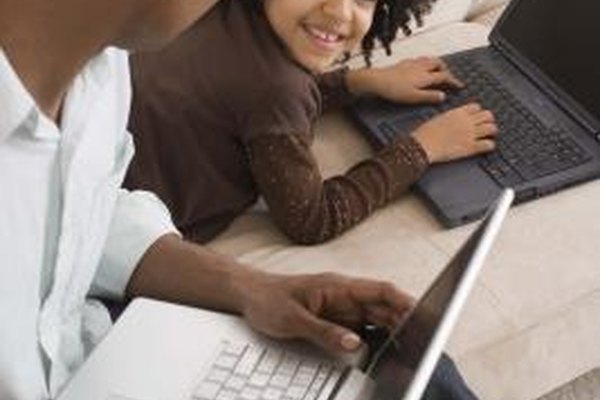 Facebook allows you to stay connected with family, friends and other contacts, no matter where in the world you are. This functionality comes especially in handy when traveling. You can access Facebook and your entire list of friends wherever you have an Internet connection. It's possible to log into Facebook from multiple computers at the same time, whether they're located on the other side of the world or the other side of the room from one another.
Facebook and Stored Credentials
When you log into Facebook the first time that you use a particular computer or Web browser, the browser prompts you as to whether you want it to store your username and password so you don't have to enter them again. If the computer in question is your personal, home or work computer, choosing "Yes" saves you time and trouble every time you use Facebook. If you're using a public computer, on the other hand, choose "No" to prevent others from accessing your account.
Staying Logged In
One effect of allowing your Web browser to store your Facebook credentials is that as long as your computer remains powered on and your Web browser is open with at least one window or tab pointed to Facebook, you remain logged into your account indefinitely, even if you're not in the room or at your computer. This means you appear as "Online," albeit "Idle," to friends who attempt to chat with you in Facebook.
Logging in From a Second Computer
If you're away from home -- whether you're traveling or simply out running errands -- you can log into your Facebook account from a different computer without interrupting the connection that exists between your computer and Facebook. Again, if you're using a public computer, remember not to allow its Web browser to store your credentials, which could allow the next user unauthorized access to your account. If this happens, someone could change your password, in which cases you would be logged out at home.
Facebook Security
If you attempt to access your account from a second computer that Facebook deems suspicious, such as one in a foreign country or a state or city far away from yours, Facebook's Security feature may activate, temporarily restricting access to your account. To regain full account access, you must verify your identity, either by answering your pre-established security question or by correctly identifying photos of people you list as being your friends.
More Articles