What Can Happen If I Respond to Spam?
by Milton Kazmeyer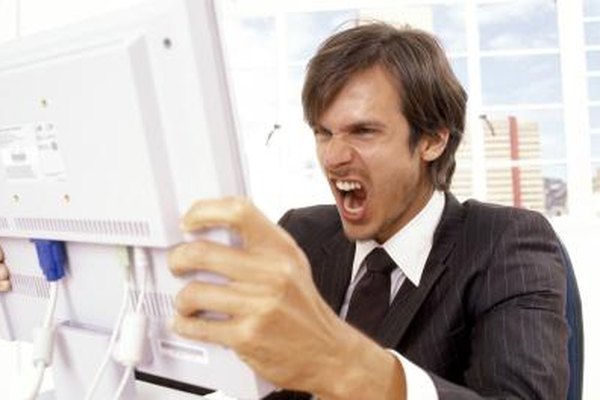 Spam is a frustrating yet unavoidable aspect of the Internet. Open a new email address, and before you know it, you will be receiving unsolicited ads and other junk mail from every corner of the globe. While it can be tempting to respond to these emails, either in an attempt to remove yourself from their list or to vent your anger at the sender, this may not be the best course of action. Responding to spam emails may have a few different results, but typically none of those results are beneficial.
No Response
In most cases, responding to a spam email will result in absolutely nothing. A significant amount of spam comes from hacked email servers using spoofed addresses, so responding to the sender will result in an undeliverable email, or it may end up in the inbox of a completely unrelated user. Even if the spam came from a legitimate server, the senders rarely monitor their inboxes for responses from aggravated recipients.
Verification
Some spam emails contain a link that offers to remove you from the mailing list. Clicking on this link may take you to a website that asks for your email address and lets you request removal. In some cases, most often when the email lists are coming from a legitimate company, this may actually stop the incoming emails. Other, less reputable spammers use this technique to verify that their emails are reaching a live target. In this case, requesting to be removed simply verifies that your email address is valid, and ensures the spammer will continue to send you mail and may even sell your address to other spammers.
Malware
In some cases, links in spam email may lead to sites that host malware. Some viruses take over the mail programs of their victims and send out emails to try to spread to new systems. Hackers also send out mail with links to infected sites in order to plant keyloggers and other malware programs. Clicking one of these links to request removal may plant one of these programs on your system if your browser and antimalware programs are not up to date, and this could lead to the theft of passwords and other personal data.
Scams
Responding to spam emails may also make you the target of scam artists. Perpetrators of "419" scams, named after the section of the Nigerian criminal code which covers these operations, send out bulk emails to users claiming to offer significant financial payouts, but require you to hand over personal information and advance fees to claim the money. These scams take a variety of different forms, so if you receive any unsolicited email which seems to be offering a fantastic windfall, you should simply ignore it.
More Articles