Can You Have Google Chrome & Firefox As Your Web Browsers?
by Kevin Lee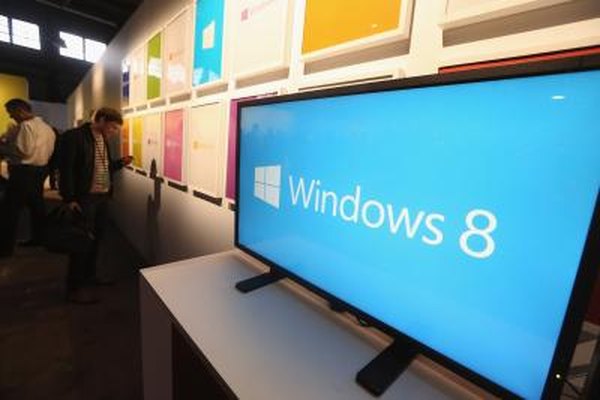 Google and the Mozilla Corporation compete to capture the hearts and typing fingers of Internet surfers around the world. While Google's Chrome browser and Mozilla's Firefox browser share common features, they are different enough to attract devoted fans who may choose one browser over the other. You don't have to choose just one.
Default Browsers
The only browser you find after installing Windows 8 is Internet Explorer, the operating system's default browser that handles Web requests. When you install Firefox or Chrome, those browsers ask if you'd like to make them your default browser instead. If you do that, the one you select handle all Web requests. For example, if you tap or click a link in a program, it may launch your default browser and display a Web page. Because you can only have one default browser at a time, it's important to choose the one you use most frequently as your default. Consult your browser's documentation to learn how to do this.
Simultaneous Use
When you run Chrome or Firefox for the first time, those browsers create a unique profile for you so different people can share the same browser while keeping their browsing sessions and settings intact. If you'd like to run Firefox and Chrome at the same time, you're free to do that since the profiles don't conflict. If your computer doesn't have much memory, you may want to run one browser at a time because each browser consumes system resources. Memory usage also increases when you open new browser tabs.
Add-ons, Extensions and Bookmarks
While Firefox calls them add-ons and Chrome names them extensions, both types of programs add functionality to your browsing experience. You can search for Firefox add-ons by visiting the Mozilla Add-ons page and you can find Chrome extensions at the Chrome Web Store. Add-ons or extensions that you install in one browser do not work in the other. Keeping bookmarks organized can be a challenge when you use multiple browsers. Firefox and Chrome enable you to save bookmarks to an external file if you like. You can then use either browser's Import tool to import those bookmarks into the browser.
Considerations
If you prefer a clean, uncluttered user interface, you may prefer Chrome because it has no menu bar. Firefox has a menu bar that you can make visible or hide as needed. Chrome also manages resources differently than Firefox. While Firefox runs as a single process, Chrome creates a separate process for each tab that you open. This "multiple processes architecture" prevents the browser from crashing if one tab or extension has a problem. Regardless of the browser you use, it's important to allow it to update itself to the most recent version when one becomes available. Doing this helps you surf the Web more securely since newer browser versions often patch existing security holes.
Version Information
Information in this article applies to Chrome 25 and Firefox 19. It may vary slightly or significantly with other versions or products.
References
More Articles
Photo Credits
photo_camera

Mario Tama/Getty Images News/Getty Images