Can I Block Calls From Coming In on My Motorola Droid 3?
by Danielle Fernandez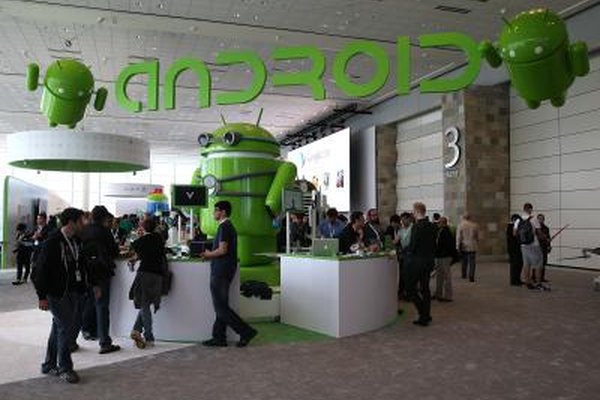 The Android mobile operating system allows you to manage your Motorola Droid 3's Contacts list so that incoming calls from specific individuals implement different notifications. For example, you can set unique ringtones for calls from important contacts, automatically send other callers directly to voicemail or block certain individuals completely. Begin implementing these settings by entering the user's contact information. Other features allow you to also restrict calls from unlisted numbers or limit all incoming calls during a selected time frame.
Blacklisting Callers
Blacklisting callers completely blocks and disconnects any calls made to your device from that number. This is not only helpful for blocking contacts with whom you don't wish to speak, but can also be an effective way to block telemarketers from repeat callbacks. First ensure that the number has been added to your contacts list, then open the contact's details, tap the "Menu" softkey, select "More," and then tap "Add to Blacklist."
Sending Contacts Directly to Voicemail
To restrict but not fully block calls, configure the settings so that incoming calls from specific contacts are sent straight to voicemail. This prevents bothersome notifications from unwanted calls without alerting the caller to the fact that you have done so. To implement this, launch the "Contacts" app, tap the name of the contact you want to restrict, press the "Menu" softkey, tap "Options," and then enable "Incoming" so your phone bypasses the ringing and instead sends the caller directly to your voicemail.
Disable All Incoming Calls
To block all incoming calls, simply enable Airplane mode on your device. This setting is generally required when flying in an airplane, but you may also encounter other situations where you need to turn off your phone's mobile, Wi-Fi and Bluetooth wireless connections. To do so, press and hold the "Power" button, and then select "Airplane" mode from the available options.
Unique Notifications
You can also set up unique ringtones -- or silence the ringer completely -- without blocking contacts or sending specific callers straight to voicemail. This still gives you the opportunity to answer calls you truly want to receive, but ignore those you don't. To enable this, locate the individual in your Contacts app, press the "Menu" softkey, tap "Options," select a new ringtone -- or enable "Silent" or "Vibrate" -- and then tap "OK."
Apps Solution
For more sophisticated call control and blocking, install an app designed solely for incoming communications. BlackList, for example, allows you to enable blocking for any unlisted or private number -- for example, those with no numbers or caller ID registered -- as well as configure an option for the device to pick up the line and then immediately hang it up again. Other app solutions include Calls Blacklist, which enables full call blocking without the need for Airplane mode, and WhosCall, which offers features like reverse phone number lookup and caller location identification in addition to blocking.
Photo Credits
photo_camera

Justin Sullivan/Getty Images News/Getty Images