Is a Cable Phone Secure?
by Aaron Charles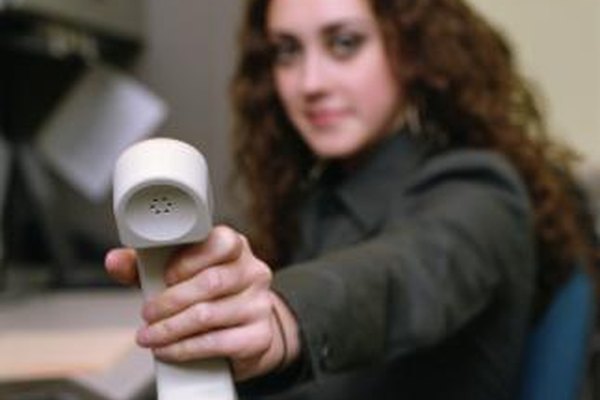 Cable phone usage is growing. The National Cable and Telecommunications Association (NCTA) reports that, as of 2010, 23.9 million people subscribed to cable phone service in the United States. Often, growth in numbers means more opportunity for criminals and breaches in security. But, depending on your particular phone service, you may be safer than you think.
Cable Phone Service
Cable companies may offer telephone service as a part of their broadband services, which also usually include television and Internet service. This phone service doesn't function in old "Ma Bell" fashion over pairs of twisted copper wires, but via a cable company's fiber and coaxial cable network, leading to some concerns over phone-call security. According to Comcast Corporation, though, cable companies transmit phone calls across a private broadband network -- and not over the public Internet -- until it reaches the public switched telephone network (PSTN). Security, therefore, is as solid as a phone call made on a traditional phone line.
Voice Over Internet
Similar to -- but not to be confused with -- subscriber cable phone service is voice over Internet protocol (VoIP) telephony. This service, because it may be accessed by using broadband cable Internet, could, in a way, technically be considered "cable phone." But it actually differs greatly for one main reason: calls made over VoIP are transmitted over the Internet. Since these calls travel through a public rather than private domain, warns Bloomberg Businessweek, outsiders have an easier time spying or stealing private information sent via VoIP calls. Such vulnerability would be especially risky for businesses, which often tie in their entire networks with their phone systems.
Solutions
With security concerns about VoIP floating around, some companies, such as Symantec, McAfee, Sipera Systems, Convergence and Arkoon, have either begun or completed development of VoIP security software. PC World contributing editor Lincoln Spector notes how communications company Skype encrypts phone calls made using Skype VoIP technology. Other companies, such as Google, though, don't encrypt. Aside from VoIP, and even when considering the innate security that comes from a private broadband network, those who subscribe to private cable phone service still may find their privacy encroached upon -- not by a criminal, but by the government.
Legalities
The Center for Democracy and Technology outlines various U.S. laws that govern privacy in telecommunications. The Patriot Act of 2001 clarified that the Cable Communications Policy Act of 1984 does apply to cable companies offering telephone service, who must cooperate with government surveillance and provide requested subscriber information. Further, the Patriot Act also established that the Electronic Communications Privacy Act obligates cable companies to provide the government with information about subscriber telephone use without notifying the subscriber.
More Articles
Photo Credits
photo_camera

Creatas Images/Creatas/Getty Images