How to Buy the Best Laptop Computer for the Best Price
by Contributor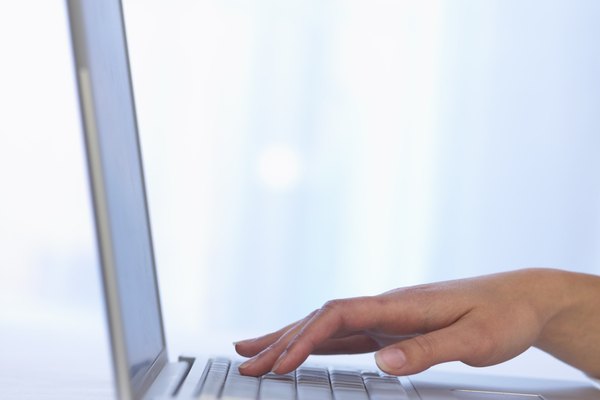 If you're considering getting a new laptop computer, you may feel confused and overwhelmed by all the choices that are available. There are so many different brands, models and styles of laptop computers that it's easy to buy too little or too much computer for your needs. It's also important to consider the future when buying a laptop computer. Buying ahead of the market will add years to the useful lifespan your new laptop computer.
1
Read online reviews of different laptop computer brands and models. Make sure that you read both expert or professional reviews and user reviews of laptop computers. The experts or professionals will give you a clear picture of the features of each different laptop computer, and may also provide comparisons between different brands and models to help you find which one is best. Reviews by laptop users can give you an idea of how well the laptop computer performs over the long term. They can also warn you about any product defects in a specific laptop computer model.
2
Consider the size and weight of the laptop computer. A very small, lightweight, ultra-portable laptop computer is good for when you're on the go, but it will probably have a smaller keyboard and display, a slower processor, a smaller hard drive and less RAM than a larger computer. Larger laptop computers are good for entertainment, gaming, graphics processing and video editing, but will be somewhat more expensive and more difficult to transport. Also, if you do a great deal of typing, consider getting a laptop computer with a full-sized keyboard.
3
Choose a multi-core mobile processor. Multi-core processors are typically faster, more energy efficient and better for multi-tasking than single-core processors. Mobile processors are also good at saving electricity while you're working on your new laptop computer, whether you're plugged in or running on battery power.
4
Select a laptop computer with plenty of RAM. Don't settle for a new laptop computer with 1 to 2 GB of RAM; it will be obsolete next year. Instead, buy as much memory as you can afford for your laptop computer. Since laptop computer are difficult and expensive to upgrade, getting the memory now will save you a lot of money over the long term.
5
Choose the biggest hard drive you can afford that meets your needs. As time passes, there is a greater premium on hard drive space. If you will use your new laptop computer for multimedia such as pictures and videos, that 500 GB hard drive will probably be filled to the brim in just a few years. If you only use the computer for email and surfing the Internet, chances are a smaller hard drive will be fine.
6
Look at a laptop computer with wireless networking capability. For best results, get one with a Wireless N adapter. Wireless B or G is the minimum standard you should consider. Even if you don't have a wireless network in your home now, chances are you will need wireless networking in the future. A good wireless adapter is a necessity if you plan to use your laptop computer in wireless locations such as hotels or wireless hotspots.
7
Shop around. Many computer stores offer sales for popular laptop computer brands and models. Also, many computer stores offer zero-percent interest financing for loan periods of over one year. Watch your local newspaper for computer store flyers advertising steep discounts on your chosen brand and model laptop computer.
Tip
check

Buying the greenest, most energy-efficient laptop computer you can afford will save you money on electricity in the long run.
References
Photo Credits
photo_camera

Burke/Triolo Productions/Brand X Pictures/Getty Images