How To Buy a Cell Phone Antenna Booster
by Mark Applegate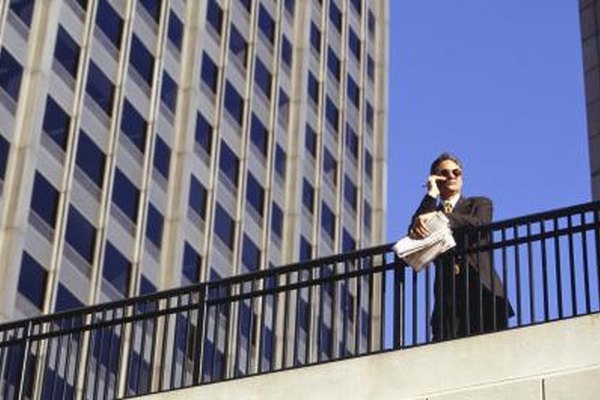 If you ask cell phone users about their biggest complaint, most would say lost or dropped calls. The problem exists for many users even with the high-efficiency digital phones available today. Cell phone antenna boosters promise to address many users' problems, but they are not without concerns ranging from substantial cost to potential FCC regulation of the industry to protect emergency frequencies from overzealous manufacturers. Choose wisely as you wade through the details of this potential solution to your dropped-call conundrum.
Overview
A cell phone antenna booster is a powered device that acts similarly to an access point in computer networking. Plug the device into the wall or to your car battery, and it connects to the nearest cell tower and amplifies the signal to your mobile phone or Web-enabled device. Boosters come in multiband units that cover nearly all available frequencies, most notably 824 to 849 MHz and 1850 to 1910 MHz, as required by most carriers. Nextel, using iDEN technology, can only be boosted by a Wilson antenna, available from Wilson directly or from your local electronics store. When using a booster, expect a gain of between 25 and 42 decibels, enough to improve even a weak signal at least one or two bars. Boosters range from as little as $100 to $250 or more.
Home Units
Home antenna boosters come in two parts: an antenna and a sending unit. The antenna mounts at the highest point available with the clearest view of a call tower. The sending unit, typically connected by a coaxial cable to the antenna, is placed in a centrally located area that sends signal to all areas of the building. Most home units are wireless to your phone, although some utilize either a cradle or a wired, phone-specific dongle to connect to your phone's antenna port.
Mobile Units
Antenna boosters for vehicles use an amplifier that typically mounts under your seat or on a dash and connects to your battery for power. Cigarette lighter adapter models are much easier to install than those that require running a power wire through the firewall to the battery. Mobile boosters use two antennas: one mounted externally with a strong magnet and the other inside the vehicle integrated into the amplifier. Some older units utilize a cradle or a coaxial wire that connects into the antenna port on your phone while most are wireless to your phone.
Important Considerations
Pending regulation exists to regulate this industry. Some manufacturers make boosters that are so powerful they interfere with emergency frequencies or with the cell towers themselves. At the time of publication, there are no specific regulations, but buy from a reputable dealer, as obscure brands that sell only online may eventually be illegal. Confirm which frequencies and technologies your booster supports and match them to your phone's technology. If you expect to keep the same carrier, often one designed specifically for the format you are using is a wise choice over a booster that promises to work on every phone. Consider your current signal before buying a booster. If you currently get zero bars, a booster will not correct your problem, as there is no signal to boost.
More Articles
Photo Credits
photo_camera

Steve Mason/Valueline/Getty Images