How to Make Business Cards With Apple Pages '09
by Alexia Petrakos
With inexpensive high-quality printers on the market these days and equally high quality papers, there's no excuse for not having your own business cards. iWork '09, Apple's suite of office productivity software, has a program called Pages, which is a word processing and document creation program. There are many different templates available with vibrant graphics and modern designs to choose from when you first open up Pages '09-from "thank you" cards to fliers to business cards. In this article we will focus on business cards.
Launch Apple's Pages '09 by clicking its icon in the dock or launching it from the Applications folder.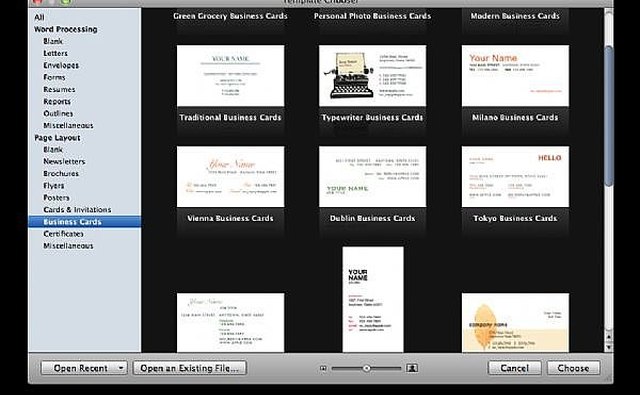 Find a business card that suits you and click on it. This article uses the "Personal Photo Business Cards" template.
Hit the "Choose" button on the bottom right of the Template Chooser screen.
Double-click in the text area to edit your contact information, as there may be some missing pieces. Pages '09 automatically pulls in your information from your Address Book.
If you don't want to retype your information for each card, copy the box of text (not just the text) by clicking inside it and hit Ctrl-C. Delete the rest of the text boxes in each card, then paste your corrected text and place it in the right spot for each one.
Open the Media Browser. Click on the "Media" icon on the top menu. Since this article selected the "Personal Photo Business Cards" template, you may want to replace the default photograph.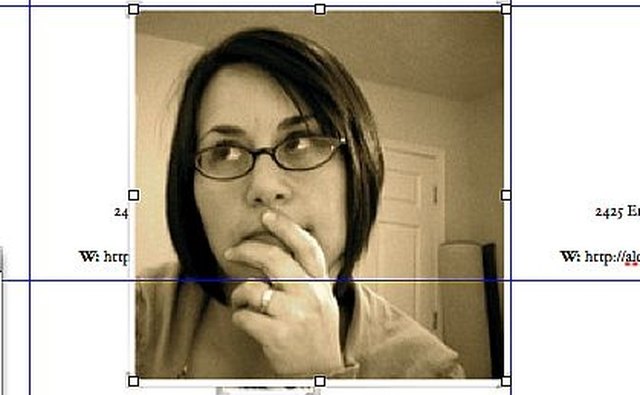 Drag the photo into the document. Pages will format the photograph with the same style as the default photo.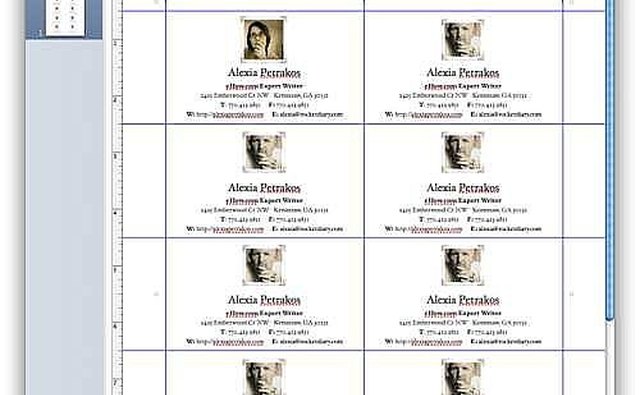 Resize your photograph to fit in the business card, delete the default photo and replace it with yours.
Copy your resized photo (Ctrl-C).
Save your business cards.
Load your printer with the business card paper and print out your cards.
More Articles