How to Burn Data Onto a CD
by Marissa Willman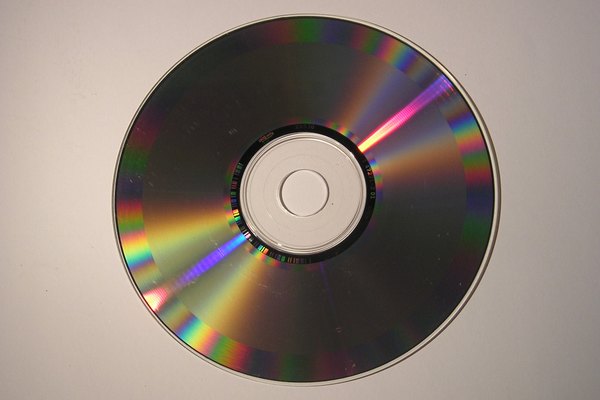 If you need to back up, transfer or share data files, burning data to a CD is a versatile option that works for many computer users. Data is easily burned onto writable discs with both Windows and Mac operating systems. Special disc-writing software can also be used to burn data onto a CD. Data can be burned onto blank a CD-R, CD-RW or DVD. Text files, PDFs, images, spreadsheets and other data can be burned onto a CD with these steps.
1
Push the "Eject" or "Open" button on your CD burner to open the drive. Insert a blank CD with the data side facing downward. The data side is the reflective side that your data will be burned onto.
2
Open the folder that corresponds with your blank disc. For Windows operating systems, open "My Computer" and select the drive that your CD burner is associated with. For Mac operating systems, click "File" from the Finder toolbar and select "New Burn Folder." This folder should be empty if the disc is blank.
3
Find the data files you want to burn to the CD. Drag the corresponding icon for the file into the CD folder by left-clicking on the icon and holding the cursor as you move the file. The file will copy into the folder and should appear in the "Files Ready to be Written to the CD" section for Windows. For Mac, the files will appear under "Burn Folder." Repeat this step until you have copied all the data files you want to burn.
4
Click "Write These Files to CD" on the left-hand side of the folder if using a Windows operating system. This will initiate the CD-burning wizard, which allows you to name your CD. Enter a name and click "Next" to begin burning the data. Click "Burn" at the top-right corner of the "Burn Folder" for Mac operating systems. Name the folder and choose the burn speed when prompted and select "Burn."
5
Eject the disc from the CD burner by pushing the "Open" or "Eject" button on the drive once it has finished burning the data. The disc will now have a small ring around the innermost part of the reflective side of the disc if the data burned correctly. Reinsert the disc and open the corresponding folder to ensure your data was burned correctly.
Tips
check

Use a CD-RW if you want to alter or delete data after it is burned to the disc. A CD-RW is a rewritable disc.

check

Data can be added to the disc multiple times. Add data as necessary.
Warnings
close

Review the data to be burned before adding it to the CD. Once the data is burned, it cannot be changed or removed.

close

Do not attempt to burn an amount of data that exceeds the disc's capacity.
More Articles
Photo Credits
photo_camera

Public Domain Image Courtesy of MorgueFile.com