How to Build an Online Internet Directory
by Matthew Schieltz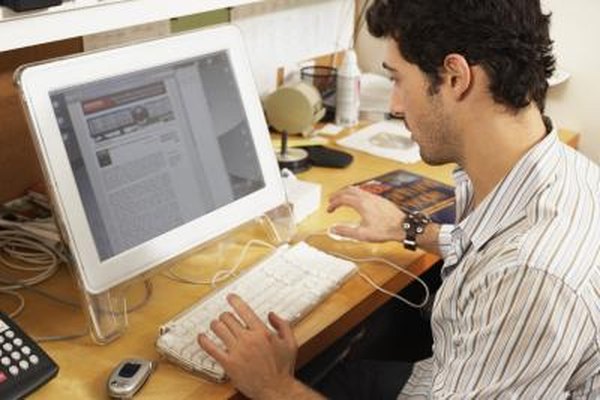 Online Internet directories help website visitors find listings of locations, businesses, and any other categories that the directory includes. You can create a simple business directory like a yellow pages phone book or a more complex Internet directory that includes blogging features, calendars and games, and user accounts to aide directory website visitors and members. Internet directories can also be paid websites that charge fees to advertisers who want to list a particular business or service.
1
Purchase a domain name and monthly web hosting subscription. Domain names can be purchased at the same place where you buy web hosting services such as GoDaddy.com, Register.com or LiquidWeb.com. Make the domain name an easy one to remember as this will help your Internet directory's "brand" and it also helps repeat visitors recall the site quickly. For Internet directories, the most basic web hosting subscription can be purchased; you can always upgrade your hosting account once your directory is established and has daily traffic.
2
Choose an Internet directory script. These scripts are typically automatic-type programs that include the essential tools you need for an Internet directory website. Both free and paid Internet directory scripts exist; consider your skills and web design knowledge when choosing one. An example of a paid script includes eSyndiCat; free ones include PHP Link Directory and In-Portal, included in the Resources section. Free scripts may have little support from authors/creators, but you can perform modifications by yourself or pay someone to do them. Paid directory scripts usually have a support team available to help you get set up and may have extra features in the script.
Look for the integration of advertisements and featured directory listings if your plan is to own a paid Internet directory; other important characteristics of an Internet directory script include comprehensive administrative panels, the ability to accept directory listings automatically or with pre-approval and plenty of categories and listings included with the script.
3
Upload the Internet directory script to your website. Follow the instructions in the help guides of the directory script. Get help from your web host's customer service if you need additional assistance. Many Internet directory scripts require the use of a MySQL database which is set up in the administrative control panel of your web hosting management.
4
Log in to your Internet directory script's administrative panel and make any modifications that are necessary. Upload a logo and/or header image for your website and change any design elements that are able to be changed. You can hire a freelance web developer (iFreelance.com and Guru.com are two sources of freelancers) to make these changes for you if you lack the skills or knowledge.
5
Add categories to your Internet directory website. The administrative or control panel for your directory contains options for adding, deleting, and changing categories and listings. The categories you add are dependent on the type of online Internet directory you want to create. Add local business information if you're creating a directory for a city or local area. A few possible categories include restaurants, shopping centers, retail and department stores, and Internet forums just to name a few.
6
Test your online Internet directory website from the user side. Make sure that your categories and listings are in the right places and that all user features included with your script work correctly.
References
Photo Credits
photo_camera

Christopher Robbins/Photodisc/Getty Images