How to Boost FPS
by Aaron Parson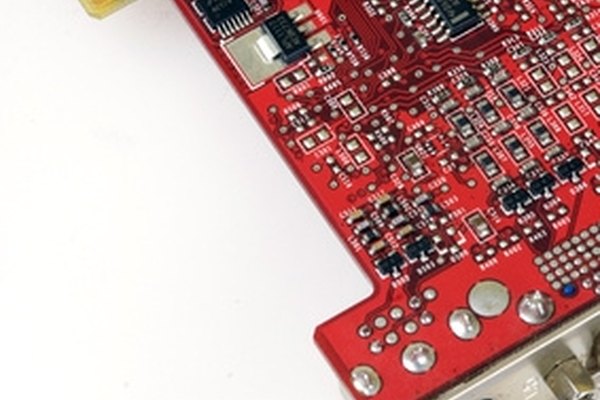 Playing a computer game can quickly turn from fun to frustrating if your computer cannot process enough frames per second to deliver smooth graphics. In some cases, a low frame rate may indicate an underpowered computer, requiring an upgrade; or it may mean buggy game software, fixable only by the developer. Before giving up or suffering through a slow game, you can try several easy tweaks to improve your experience.
Close other open programs. Programs left running in the background can cause a game to run slowly. Check the Windows task bar for any unnecessary applications and shut them off.
Run a malware scan. Viruses, spyware, adware and other forms of malware cause your computer to run slowly. Run a scan using your installed security software to repair any infections.
Defragment your hard drive. A fragmented disk increases loading times which in turn can cause your frame rate to drop. Open the "Start" menu and click on the "Computer" panel. In the window that opens, click the arrow to expand "Hard Disk Drives" if it isn't already expanded, and then right-click on your hard drive, usually labeled "Local Disk (C:)" and choose "Properties." Go to the "Tools" tab and press "Defragment now." Select "(C:)" off the list in the program and then click the "Defragment disk" button.
Update your video drivers. Updated drivers will improve compatibility with games, offering a smoother experience. Visit the website of your card manufacturer to download updates for your specific video card. Fully remove old drivers before installing updates to ensure best performance.
Update your game. Sometimes a game developer will release updates to solve low FPS. Check the game's website to see if a newer version exists.
Check if your video card model supports two power cables. If so, ensure both are connected or the card will not run at full speed.
Replace your video card. If nothing else works satisfactorily, your video card may simply be too old to run your game at a smooth frame rate. In this case, buying a new, more powerful card may be the only option. Be sure to check your computer's specifications first to find a compatible card.
Tip
check

Most video cards, no matter the manufacturer, use unified drivers provided by the graphic processor's developer, such as NVIDIA and ATI. However, some card manufacturers do offer their own driver versions that may work better for their cards than the standard drivers.
Photo Credits
photo_camera Technology - Graphics Card image by Rob Hill from Fotolia.com