How to Blog Successfully
by braniac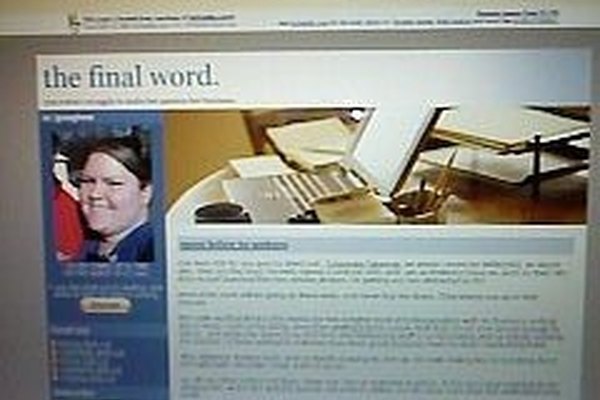 Blogging is one of the best networking tools out there. It's casual, easy, free, and it sets up an instant portfolio, and frankly, it's pretty fun!
SET IT UP. Get an account with Blogger, Wordpress, or Live Journal--if you have your own website Wordpress can pop right into it, and overall I highly recommend wordpress--it consistently gets the best reviews across all levels of use and technological experience. Links below!
FOCUS IT. The best blogs are about something specific--your experiences as a writer, how to live your passion, the latest technological news. Pick five words/phrases that describe what you are writing about. For me and my blog, they are "writing", "freelancing", "fiction", "money" and "internet media". From this, you can tell that I'm a writer of fiction and internet media trying to turn a profit.
TAG IT. Those five words I just wrote out? Tags. I use about three of them (in various combinations) in EVERY SINGLE ARTICLE I WRITE. That shows that my blog is focused--tags let other people be aware of that too. It also helps search engines--and random visitors--find you. This naturally drives traffic to your blog, which is the name of the game. Tags are also referred to as categories, keywords, key phrases, etc.
WRITE OFTEN. Google and search engines like it display the most current links first, so if you constantly update, your blog will be much higher up on the search engine list, because Google knows it's not a dead link.
LINK IN, LINK OUT. The more outgoing links you have permanently affixed to your site (links to other websites/blogs) the higher in the search rank you will appear. Additionally, most sites can tell who has linked to them, and will then check out your site and even maybe post a link. Blogging--and social networking--is very much a "you scratch my back, I'll scratch yours" business--so get the itch!!
SHAMELESSLY SELF PROMOTE. My blog? http://blog.finalword.org. It's in every email I send, every profile I have out there, on almost every article I tack my name on. I want my name and my blog to be totally synonymous, because that's how you drive traffic.
Tip
check

Have fun with the process! Writing a blog is really a fun, casual way to connect with other people.
Warning
close

Consider, when writing a blog, how much private information you want to divulge. Remember, once its out there there is no retrieving it.
More Articles