How to Block Public Information
by Marianne Luke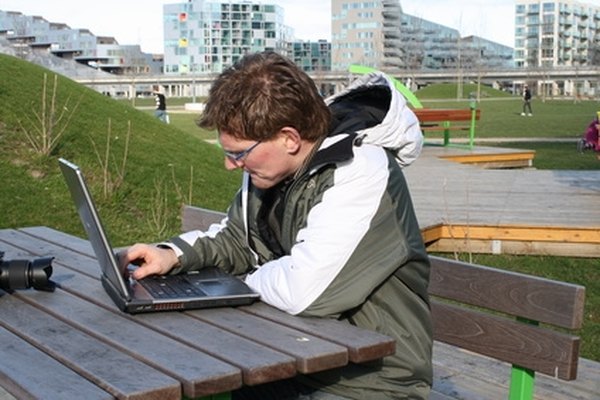 If you have ever searched your name on the Internet, you might be surprised to see how much of your personal information is online. Many sites offer your personal information to anyone for a small fee, claiming it is public information and can be found in public records. It is important to know how to block these websites from your personal information for your safety. While some data broker websites allow you to opt out of their lists, others do not offer this option. Because of this, it can be tricky to remove personal public records from the Internet.
1
Remove your private personal information, such as your address, phone number, and other information, from your social network sites. Data brokers often take information off of these sites. Remember that anything you post on a social networking site that can be accessed by others is public information. Set strict privacy settings on any profiles you have.
2
Visit the Google Phonebook Name Removal web page. Because the majority of people search for names and addresses through Google, removing your information from Google is a good first step. Type in your name, location, and phone number and select "privacy reasons." Your information should be removed from Google's search engine within the next dew days.
3
Contact your local telephone service provider and ask them to remove you from their phone listings. You may have to pay a fee to have an unlisted number in some areas, but if your number is unlisted it is much more difficult for data brokers to find it.
4
Visit the Privacy Rights home page. Privacy Rights is an organization that works toward providing links to all of the data broker companies and stating which companies allow you to opt out of the list.
5
Scroll down the page and click on the links of all of the data broker websites that allow you to opt out of their lists that you would like to opt out of. Major data broker companies are: Intellius, Acxiom (which powers Google, Yahoo and other people searches) and Whitepages.com.
6
Opt out of these companies. You will need proof of your identity, with items such as a driver's license. Many of these companies will need you to fax a copy of your driver's license to them. It will usually take 4-6 weeks to process. Some companies require you to unlist your number, which you have completed in Step 3.
7
Obtain a P.O. Box at your post office. These are often cheap to own and can be used as your address on most public records.
8
Visit your county clerk to review all of your public records. Ask which information you can get rid of or change. Often, your county clerk will allow you to change your address to your P.O. Box, and will eliminate the majority of your social security number. Data brokers will then sell your P.O. Box as your address, unable to access your real address.
9
Ask your county clerk to allow you to view your Uniform Commercial Code information. These are property ownership records available to the public which may include your social security number. Ask to have the majority of your social security number removed.
10
Sign up for a privacy company such as Reputation, Remove Your Name, and Positive Search Results if you are still concerned about blocking public information. Privacy companies will work to search and block personal or bad information about you on the Internet for a price.
Reputation offers 3 different packages (all information as of January 2011): the MyPrivacy, MyReputation and ReputationDefender. MyPrivacy keeps personal information from being publicly online for about $4.15 a month. MyReputation moves positive search results to the top of search engines and negative search results to the bottom for about $10.95 a month. ReputationDefender removes negative information about you. You will need to call Reputation for a quote.
Remove Your Name offers business and personal packages to remove your negative or personal information from 1-3 of the first search results pages of Google, Yahoo, Bing, and AOL. You will need to contact the company for quotes.
Positive Search Results is similar in that it offers both business and personal packages. This company focuses more on removing negative online information than removing personal information. You will need to contact the company for price quotes.
Photo Credits
photo_camera Mensch und Computer image by Sven Rausch from Fotolia.com