How to Block a Phone Number
by C. Taylor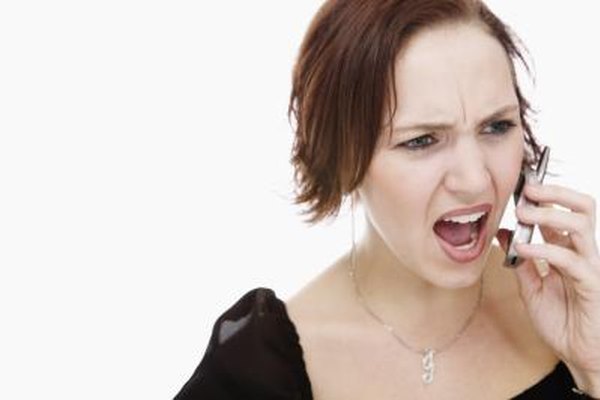 Nuisance callers can range from pranksters and collection companies to jilted paramours or former spouses. A single call on a rare occasion is easy enough to ignore, but if the calls are frequent, it's time to take action. One simple solution is to block the number, but you can also take other pro-active steps to protect your peace of mind.
National Do Not Call Registry
The National Do Not Call Registry is designed to stop telemarketers from calling you. Unfortunately, it does nothing to block legitimate callers, such as collection agencies, or callers who simply choose to disregard federal law. Nevertheless, the Do Not Call Registry is a great one-stop resource that will stop most unsolicited telemarketers from calling you. You can register up to three phone numbers at a time through the Registry's online registration.
Blocking Through a Carrier
Many landline and wireless carriers offer a free or paid blocking service that allows you to filter out annoying calls. For example, AT&T Wireless lets subscribers block up to 30 numbers for a small monthly fee, while landline subscribers can block up to six numbers. Not all carriers provide such services, so speak to a customer service agent about your options. These features usually may be activated using your telephone or through an online account.
Handset Blocking
Some phones offer a block feature to stop unwanted calls. This feature won't stop the call from being placed but it automatically rejects the call or makes its ringtone silent. On some phones, you can assign blank ringtones or automatically reject certain numbers in your phone book – adding a nuisance number to your phone book and enabling one of these protocols effectively blocks the number. If your smartphone does not offer these features, you can download a third-party app to fill the gap. A search for "block phone numbers" in your phone's app store should bring up at least a few possibilities such as Call Blocker, iBlacklist or Call Block.
Law Enforcement
Some calls are not just annoying, they're outright illegal. Threatening and obscene calls fall into this category. If you are being victimized by such calls, your phone carrier can help you trace the call or direct your request to local law enforcement. A heavy-breather calling a few times may not illicit an immediate response, but a bomb threat or a threat on your life will be taken very seriously. This method effectively blocks calls from by stopping the offender.
Photo Credits
photo_camera

Jupiterimages/Brand X Pictures/Getty Images