How to Block People on Your Cell Phone
by Colleen Collins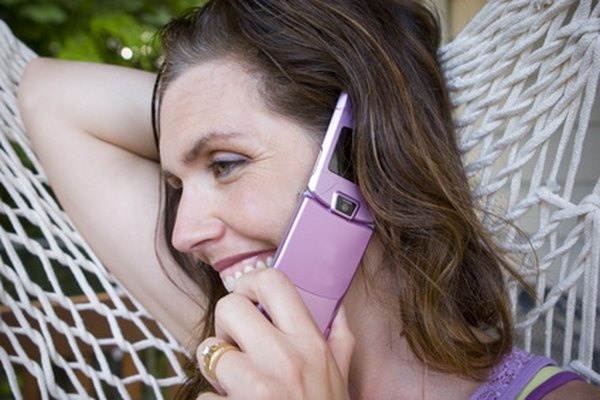 You might love having your cell phone with you at all times and always being ready to take and make phone calls, but that doesn't mean you want to speak to every single person or business that calls. Most cell phone providers will, at no charge, block all incoming calls to your cell phone, although their policies vary on whether or not they block specific numbers. On some cell phones you can also block all incoming, as well as specific, numbers yourself. In addition, there are fee-based online call screening services (that you use to block calls, among other features), which work on all cell phones.
Call your cell phone provider. Most cell phone providers can, free of charge, block all incoming calls to your cell phone (when you're ready to receive calls again, simply contact the provider and request blocking be terminated). Ask your cell phone provider if they also offer blocking for specific incoming phone numbers, either a unique number, calls by prefix, calls with "Unknown" caller IDs (often called Anonymous Call Rejection, or ACR) and so forth. The customer service or contact number for your cell phone provider is on your monthly statements and on the main page of their website.
Block calls on your cell phone. Depending on your cell phone model, you might be able to block all or specific incoming phone calls. To check if your cell phone has this feature, review your cell phone documentation for call-blocking features, or go under your "Settings" or "Security" feature and see if there is a "Block Calls" or "Accept Calls" option, or contact customer service for your cell manufacturer (this number will be on the main page of their website) and ask if your phone model has a call-blocking feature.
Sign up for a call-screening service. There are different online call-screening services that let you filter incoming calls (for example, by numbers and prefixes), as well as let you unmask incoming caller IDs (meaning, the person's name and/or phone number displays in your caller ID instead of "Unknown" or "Restricted"). For varying fees, you can also purchase voice-to-text transcription of messages, missed call alerts, call forwarding and other services. One such call-screening service is Trapcall.com (see References). To sign up for a free trial, go to Trapcall.com, press the "Try Trapcall free!" button on the lower right of the Web page and follow the instructions.
Tip
check

To block telemarketing calls on your cell phone, register your phone number with the National Do Not Call Registry at Donotcall.gov.
Warning
close

Most states include electronic forms of communication within their stalking or harassment laws. If you are receiving harassing calls on your cell phone, contact your local police and ask their procedure for filing a report.
Photo Credits
photo_camera cell phone image by Mat Hayward from Fotolia.com