What Are the Benefits of Facebook?
by Michael Koyan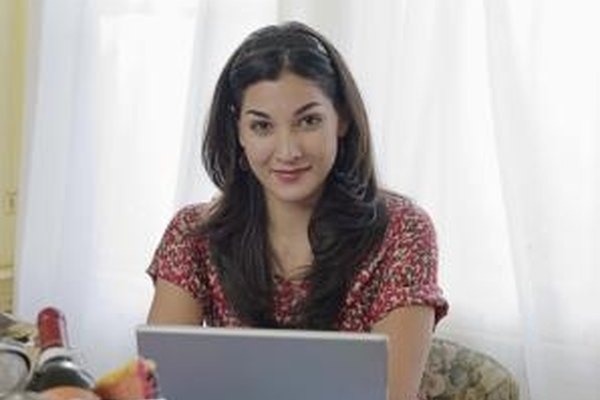 Facebook is a social networking website that was launched in 2004. It has millions of users worldwide and offers those with an account a variety of potentially beneficial ways to interact with friends and the website itself. Facebook provides a way for users to stay connected with those around them and what's happening in the world at any given time. It's also a way to direct others to events or products.
Friends
Facebook's primary function is to connect and network with friends and family. Using search and suggestion tools, finding current or long-lost friends is easily done. This enables you to share content with friends and view content offered by them as well. Content may be anything from a post on your page (known as your Wall) to photos, videos and a personal bio. You have the option to share as little or as much with friends as you desire. These interactions allow you to easily stay in touch with people, often some of whom you would not be otherwise connected with on a regular basis.
Groups
Facebook allows you to create groups and event pages for special gatherings or topics. These groups may bring awareness to causes, such as in the aftermath of natural disasters, providing information on how to donate money to help victims. A group may also consist of a circle of friends or as a means to promote an upcoming gathering or event. These pages can be private or public to allow the information to be seen by only those you prefer or anyone that has access.
Entertainment
Facebook offers a variety of games that can be played with friends and other users. These interactive games may offer you the opportunity to pretend to run everything from a farm to your own mafia. This can be an alternative way to interact with current friends, meet new ones or simply pass the time. Many other applications also exist for entertainment purposes that offer everything from surveys to your biggest fan. All of these features are optional and chosen at your discretion.
Promotion
Businesses and other public figures also use Facebook as a means of promotion. Pages can be created to allow users that may search for it the ability to gain information about a new product or promotional campaign. As friends share these pages with others, it creates free advertising for companies. Musicians, athletes and other celebrities may also use Facebook as a means of self-promotion, allowing others in on the latest happenings in an attempt to connect with fans and ultimately raise their popularity.
Photo Credits
photo_camera

Jupiterimages/Brand X Pictures/Getty Images