The Best Basic Cell Phone Plans
by Alexandra Haller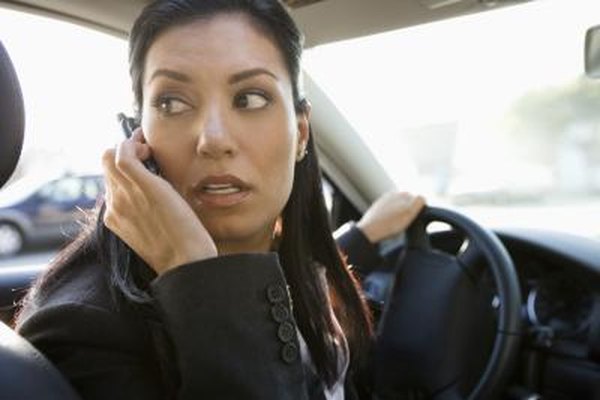 With all the features offered in most cell phone plans these days, it can be challenging to find a simple plan where all you pay for is phone calls. Basic plans don't include the bells and whistles. They are often the best choice for customers on a budget or those who don't talk on a cell phone often. However, a few companies are able to give the frugal, non-talkative customers an effective and cost-efficient plan.
Sprint
Sprint offers a "Basic" individual plan for a base rate of $29.99 (as of winter 2009). This is a choice plan for someone who doesn't use a cell phone often, since it limits you to 200 minutes each month, and extra minutes cost you 45 cents each. Text, picture messaging and Internet capabilities are not included in the base rate, but can be added for additional fees. Because this is Sprint's "Basic" plan, there are no discounts for corporations, governments or other businesses. Standard features of this plan include call waiting, call forwarding, voice mail and caller ID. You can make and receive calls for free on nights after 9 p.m. and weekends until Monday at 7 a.m.
AT&T
The most basic plan AT&T offers is the Senior Plan. To qualify for this, you must be at least 65 years of age. This stripped-down plan includes 200 weekday minutes and 500 night and weekend minutes. According to AT&T's terms, nights start at 9 p.m. and weekends end at 6 a.m. on Monday. New customers must sign a two-year contract and pay a one-time $36 activation fee. You will be charged a $175 cancellation fee if you terminate your contract before the two-year limit is up. You can upgrade your plan with other features, such as earlier night minutes, TV service, insurance and a family locator map for additional fees beginning at $4.99 each month.
Metro PCS
Metro PCS offers the lowest monthly plans of any competitor. Around Christmas time in 2009, it was offering 30 days for $30 with unlimited texting and calling. Its plans can work for you if you live in or near a big city and don't do a lot of traveling, since it does not currently have full, countrywide coverage in place. The other stipulation is that while Metro PCS does not force you into any long-term contracts, it does charge you the full cost of your cellular phone, and they have fewer than 15 phones from which you can choose. This is a radical departure from the plans of other companies, where they lock you into a contract, yet provide you with a free or heavily discounted new phone.
"Pay As You Go" Plans
Many companies offer pay-as-you-go plans. With these plans, there are no contracts, and you can upgrade your minutes or stop using them at any time, without any detriment to your credit. The cost per minute varies within companies and is determined by how many minutes you purchase at one time; the bigger bulk of minutes you purchase, the cheaper the cost of each individual minute. Virgin Mobile offers packages where you pay as little as 5 cents for each minute. T-Mobile offers prepaid plans, and one costs only $1 a day for the days that you use your phone for calls. Extra features like texting and Internet browsing are often not included on prepaid plans; however, voice mail and caller ID come standard.
References
Photo Credits
photo_camera

Siri Stafford/Digital Vision/Getty Images